Hi there.
We are a brand dialogue agency.
Content marketing is just
the start of our conversation.
This just live: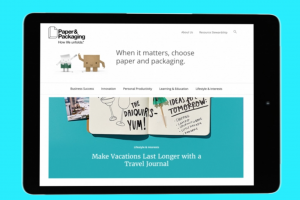 Howlifeunfolds.com by The Paper & Packaging Board
The agency designed to put content in context.
We're damn good at:
Branded Content
Our content, from campaigns to storytelling, is rooted in behavioral data and designed to cut through the noise.
Journalistic Content
Professional journalists give our content authority—and your customers confidence.
Digital Experiences
We put the user first and build in-house to create unmistakably elegant solutions.
Performance Marketing
Our deep expertise in organic search, paid and social media, and content optimization is yours to learn from.
Our People
We are designers, thinkers, journalists, writers, tinkerers, travelers, readers, technologists, planners, strategists, artists, photographers and makers. We are independent people at an independent agency, coming together to create exceptional digital and publishing experiences.

05
Offices in
New York,
Chicago,
D.C., St. Louis,
Phoenix
200
Strategists,
designers,
technologists,
entrepreneurs,
journalists
30
Years of learning,
testing and
proving how
to make brands
unmistakable