Experience Design & UX
Put our 20 years of audience-centric design expertise to work on your most complex challenges and command your branded experience.

How will your customers experience 
your brand?
That question informs every experiential design project at Manifest. Our in-house XD and technology teams answer it by going beyond content to create everything from multi-use platforms to personalized, cutting-edge applications. 
As an experience design agency, we take a holistic approach to problem solving with an emphasis on your customer's journey. We craft experiences that reach your audience when and where they'll be most receptive to them. Our solutions do more than change the conversation about your brand; they lead your customers to take action. 
By leveraging interdisciplinary skills across UX, XD, strategy, designers and developers, Manifest provides state-of-the-art experiences for companies in automotive, insurance, financial, IT and retail spaces. Find out more about how we can work together to create engaging content that allows your customers to focus on what matters most – your brand as an experience. 
A few more brands we've created Experience Design & UX for: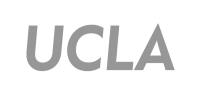 04
Offices in
New York,
Chicago,
Phoenix,
D.C.
150
Strategists,
designers,
technologists,
entrepreneurs,
journalists
30
Years of learning,
testing and
proving how
to make brands
unmistakable
See What We Do