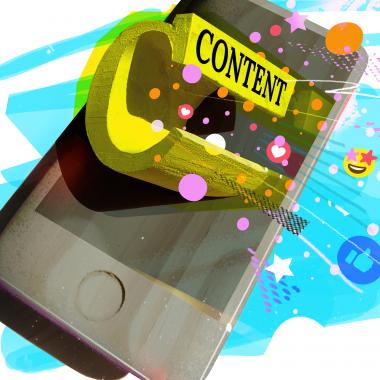 In the past three years, there have been several moments when I have been distinctly proud of Manifest, from when a team clicks, to being named Content Marketing Agency of the Year. The past few months gave me more reasons to be proud, and also some painful reminders of the current state of play in the marketing ecosystem and perceptions surrounding content. 
Allow me to explain.
I love advertising. Since I was 9 years old, I wanted to be in advertising, to take on the challenge of doing great and memorable work, understanding how people tick and what truly drives them. Learning what they hold most dear and what they most fear. 
Five years ago, after two decades in the advertising game and many award-winning ad campaigns, I wondered: Where did the mystique go? Every campaign felt like a variation of the one before. I decided to make a change. I spoke with consultancies (too technical), media companies (too media salesy) and "digital transformers" (too many apps). 
Then I met Manifest, where I was exposed to a simple premise: "A more informed customer is a better customer." This idea thrilled me. If you help customers address their most critical needs at any point in their journey, you will improve adoption, usage and affinity in a way that withstands competitive threats. 
Customers and prospects have real needs. Address those needs through content, and they will reward you.
Now fast-forward to early March. 
The world was rocked by a global pandemic that no one was prepared for. Consumers and businesses alike were seeking information and answers with no clear indication of where to turn. In the U.S., we were thoroughly confused by the contradictory national, state and local government edicts, and the inability of the media to help us navigate.
But as every marketing plan for every company was thrown out, torn up or set ablaze and everyone scrambled to figure out their path forward, what came next was sadly predictable. Cliché after cliché. Marketers on autopilot, pretending that nothing was happening in the world.
Perspective in a Pandemic
What was missing most was credible, helpful and meaningful content. At that moment, Manifest's mantra "a more informed customer is a better customer" sprang to life.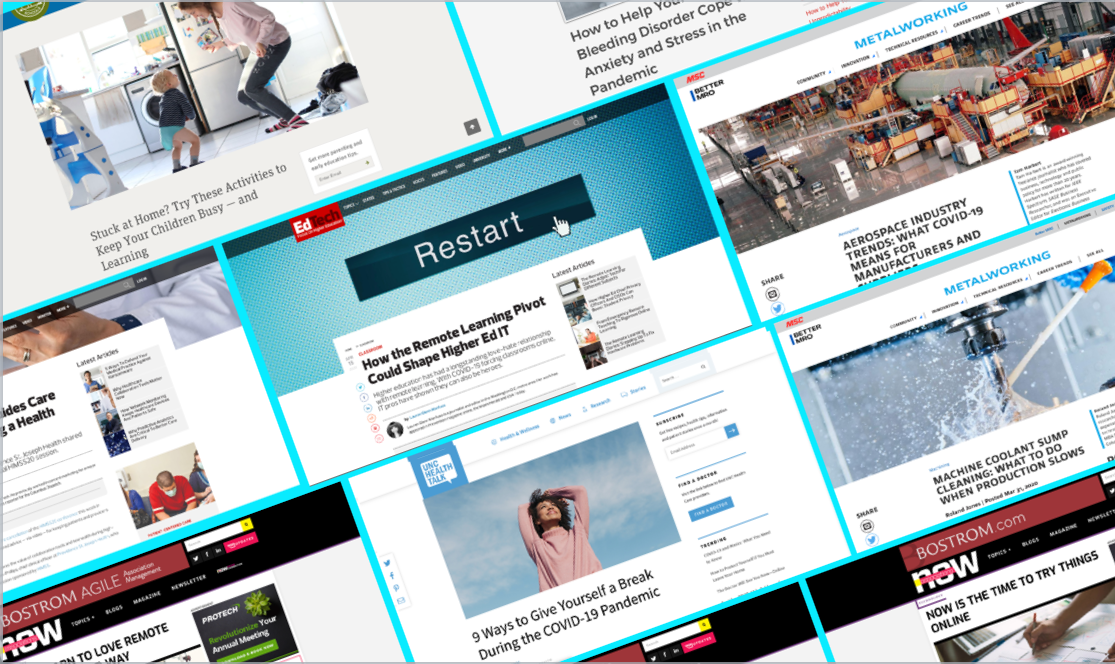 Manifest's professionally trained journalists were researching, interviewing and creating dozens of articles to put the pandemic into perspective for the customers of the brands we serve. 
We helped parents in explaining the pandemic to their children, and we generated activities to keep early education going during lockdown for Primrose Schools. 
We kept the wonder of travel alive for Alamo Rent a Car when no one could travel, with staycation ideas and immersive digital experiences through Google Earth. 
For the National Hemophilia Foundation, we generated critical information to help patients with bleeding disorders understand their COVID-19 risk.
We ensured that the community of UNC Health knew how the hospital system was battling the virus and what they could do for self-care. 
We tackled business-critical issues, such as how to protect manufacturing equipment during a prolonged shutdown, for MSC Industrial Supply.
For CDW and the American Society of Association Executives, we generated thought-provoking insights on how the pandemic will change the business landscape for good, and what business leaders should be doing now to leverage new opportunities.
The Community Spread We Need
This is the power of quality content: When done right, content moves customers and businesses forward. Across the owned channels that Manifest manages, content consumption surged 72 percent on average in the early weeks of the pandemic, driven overwhelmingly by organic traffic. 
Only 12 percent of CMOs said they had relevant and persuasive content strategies in place before the COVID-19 outbreak.
In other words, 88 percent of CMOs got caught with their pants down and had no effective content platform to address their customers' needs. With content marketing being part of almost everyone's marketing mix, how could that be? 
It is true that content marketing has risen over the years to be more prominent, but unfortunately most efforts are me-too, generic, licensed and poorly funded. 
According to Target Marketing, 32 percent of marketing budgets are dedicated to content creation, despite a CMO Council survey showing that about one-third of downloaded content pieces get shared with more than 100 colleagues. That's the community spread we need. Compare that with the CMO survey revealing that 55 percent of current marketing plans are still spent on traditional marketing efforts. Why does traditional paid advertising continue to get a disproportionate share of your marketing budget as reach and engagement decline? 
Content just enabled the walls of your brand to keep standing when the rest of the world was forced to shut down. As we reopen for business, now is the time to double down on your content investments.
Remember, a more informed customer is a better customer.
If you'd like to learn more about how Manifest helps clients create quality that moves people and businesses forward please email eric.goodstadt@manifest.com.