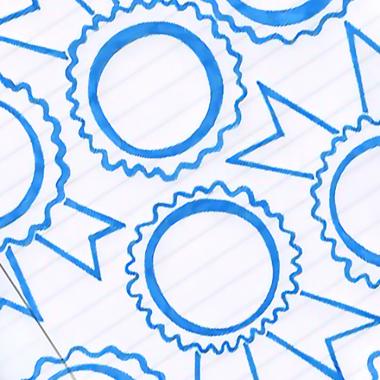 We like to say that "good enough is not" around our studios—meaning that we can always do more to help the brands we work with tell their stories and achieve their business goals.
When the list of Content Marketing Award 2019 winners came out and we saw our work with our partners get 15 nods, well, it made all those pushes to do more—both big and small—worthwhile.
"This showing reflects our commitment to our craft and pushing creative boundaries," Manifest President Eric Goodstadt said in a celebratory note to the team.
He is right. Successful content marketing cannot stand still. But it's also about partnership and great collaboration with our clients, not just within our five studios.
Why We Collaborate Without Restraint and Innovate Courageously
We're proud of the work we do, and we're honored to see our partnerships with our clients receive these kudos from the Content Marketing Institute. It's those close relationships, some going back more nearly 20 years, that ultimately let us conceive, create and deliver work that resonates with our clients' target audiences.
We share these wins with them, and we look forward to continuing to not stop at good enough. Here's to more boundary-pushing work that blends data, journalism, user experience, development and performance marketing to continually change and improve the way our clients engage and bond with audiences to achieve their missions and business objectives. That's the true glory (though some sexy awards hardware isn't too bad either).
Manifest's Content Marketing Award 2019 Honors
Here are the Content Marketing Award 2019 winners and finalist honors for the work we did for our clients over the last year.
In two categories, we are finalist for awards for which the judges selected us for consideration. These winners will be announced at Content Marketing World in September:
Content Marketing Project of the Year, for our work with CDW, which spans across multiple media platforms
Agency of the Year, for agencies with more than 100 employees
The judges already selected us winners in four categories:
Best Content Marketing Program, for our CDW program
Agency/Client Content Marketing Partnership, for our 15-year relationship with CDW
Best Blog Post, for this piece for the University of Michigan Medicine, "A Doctor Explains What Makes a Heart Attack a 'Widowmaker' "
Best Feature Design, for CNET Fall 2018: "A New Voice for a New Generation"
And, in nine other categories, we were named as finalists and received honorable mention:
Best Content Marketing Program in Manufacturing, for our work with MSC Industrial to build and produce content for Better MRO
Best Content Marketing Program in Technology, for our CDW technology magazine program
Best Content Marketing Multiyear Program, for our CDW program
Most Innovative Content Distribution Strategy, for the CDW distribution strategy 
Best Nonprofit Publication, for HemAware: Hemophilia & Bleeding Disorders Magazine 
Best Regularly Featured Column or Section, for "HemAware: Healthy Start"
Best Special Topic Issue, for HemAware: Sex, Intimacy, and Reproductive Health
Best Cover Design,  for CNET Fall 2018 
Best Feature Design, for JWM Fall 2018: "City Noir" 
We're stoked that there are still those two possible additional wins out there, for Agency of Year and Content Marketing Project of the Year. The judges included us in these categories, naming us finalists from among the 1,100 entries submitted by agencies worldwide.
Win or not, we'll keep pushing for that ephemeral perfection—seemingly just ahead and worth striving toward, always.