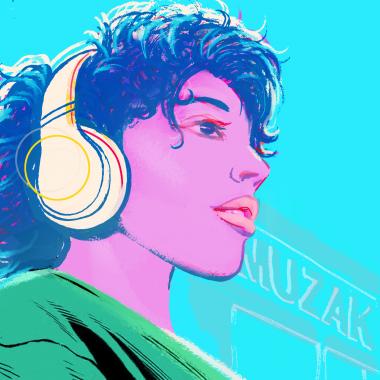 I've worked in the beauty industry for a long time—so long that most of the print publications at which I was a beauty editor are now defunct, sadly (RIP, Ladies' Home Journal, YM, Redbook and MORE). Although I've seen hot ingredients (remember coffeeberry?), hot companies and hot talents come and go, some things will never change in the beauty industry: first and foremost, the need for innovative content. 
Because I was steeped in beauty for so long and now work in content marketing, people often ask me how to improve their brands' beauty marketing efforts. Repeatedly, I find myself saying the same thing I used to tell the writers and editors who reported to me at my magazine jobs: Don't make Muzak. In beauty, whether you're a brand, a journalist, a makeup or hair pro, or a model, you're either churning out background music, which no one notices, or you're an innovator, and everyone takes note. 
With niche brands springing up like mushrooms—the global beauty industry is reported to be a $532 billion annual business, and while projections for growth vary, most agree it will reach or exceed $800 billion by 2025—and with more outlets than ever on which to get your product seen, the need to not make beauty Muzak is at an all-time high. 
I know the innovation that goes into a brand's products. But ask yourself, is your content and messaging showing that same level of innovation? Is your brand getting heard? Now, you'll never get me to say that the written word has no reason to exist in beauty. There are still plenty of us beauty junkies who will read 3,000 words on "inflammaging" and can't resist the smell of a glossy magazine. But when it comes to selling beauty products, words—even SEO keywords—just aren't enough.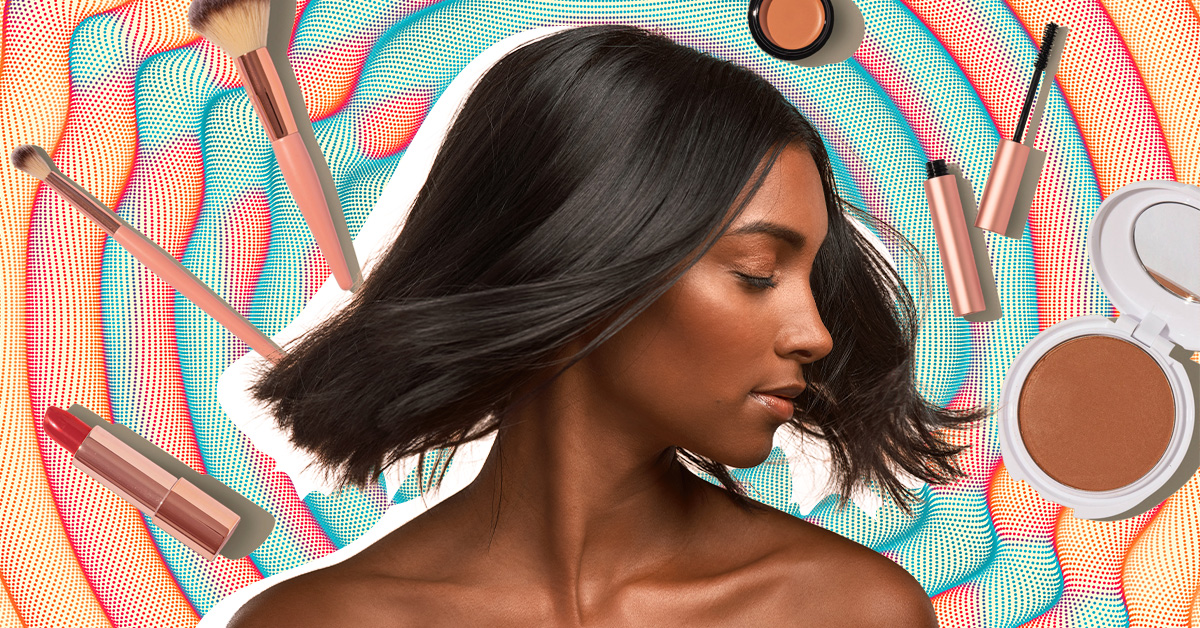 To get our "Content Marketing Prompts for Beauty Brands" one-pager, click here!
Test-Drive These Content Strategies
So, what are the best ways to produce innovative, disruptive beauty content now? Here are some concepts I think are working, from the vantage point of beauty connoisseur and consumer.
Be mindful with your messaging. Here's a challenge: Sell me a cream that works for me without mentioning age. Maybe it beats banding and tightens my turkey waddle? Having reached the over-50 milestone, I can say that if I never hear the words "age defying" again, it will be too soon. Allure (which, incidentally, has become one of my favorite legacy beauty destinations online because its reporters regularly break through the noise) just announced its sustainability pledge, which includes NEVER referring to any kind of plastic packaging as "recyclable." Why? Because even though much beauty packaging is at least partially recyclable, only 9 percent of it is ever turned into anything usable again. In the pledge, the editors state that tossing around overused words like "sustainable" and "recyclable" makes people less apt to take action. Do your products offer overplayed promises? If so, it's time to turn off the Muzak.
Do you. This doesn't mean companies should always stay in their lane, but they shouldn't forget about their lane either. If you're known for your apothecary-style skin care, play up your bespoke blends on your site and social channels. Clinique's virtual beauty services, which capitalize on that company's expertise in skin care, are a great example of how to zero in on one's strengths. The microsite offers a skin care diagnostic tool (which accurately predicted the exact region of the country that a colleague of mine comes from, along with her specific skin care challenges), and clinicians are always on call to help.
Get personal. Recently, I was blown away by Il Makiage's foundation quiz. Whoever developed that quiz did a real makeup mitzvah—helping customers pinpoint their perfect match through a quiz in a way that no amount of stories on "How to Find Your Undertones" could. Lord knows, options are not the issue these days (some brands even have multiple products that tackle the same problem), so anything your content can do to help us hapless consumers find the right option for us is key. Extra points for doing it quickly and concisely.
Try before you buy. Insofar as makeup is concerned, virtual try-ons are where it's at. The L'Oreal Paris virtual try-on tool and Chanel's lipscanner app, both of which enable you to see what products look like on, are far superior to reading 20 different descriptions of mauve. In the hair care arena, Matrix has introduced virtual hair-color try-ons, while Madison Reed offers video color consultations. Wouldn't it be great to have similar virtual try-on services in the hairstyling arena, too? I'd love to know whether the curl styling cream I'm about to buy will make my curls curlier or easier to straighten. Can someone get right on that, please?
For the rest of this series, we'll be looking at beauty marketing strategies, diving into what works, what doesn't work and how to deliver real value from a content perspective. Hopefully, if nothing else, by the end of the series you'll have found that one eye cream that really does mitigate the effects of staring at a screen for a year in lockdown.