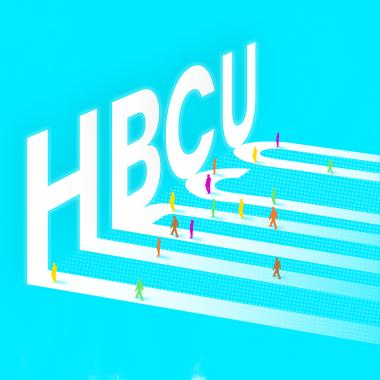 As a graduate of Howard University, I've long understood the importance of historically Black colleges and universities. HBCUs have been resilient in advancing education for those furthest from the opportunity. They foster supportive environments for Black students that promote self-confidence and perseverance. They serve their communities, continually fight for civil rights, open doors of opportunity for African Americans, and their alumni have undoubtedly influenced the trajectory of this nation.
As we continue our celebration of Black History Month at Manifest, let's take a closer look at this tradition of excellence.
HBCUs Provide Opportunity
Before the civil rights movement, HBCUs offered Black Americans their only path to a college degree, as many institutions excluded them by virtue of their race. After the Brown v. Board of Education case, other colleges and universities gradually began to welcome more Black learners; however, many still preferred HBCUs for their educational excellence and the inclusive environment they provided.
"Some may say that HBCUs don't prepare you for the real world because they don't look like the real world. In truth, without my HBCU, I wouldn't be nearly as proud, resourceful, cultured, strategic, outspoken or confident as I am today. It took my HBCU to rebuild what I didn't even know was broken," says Amira Martin, Manifest art director and Howard University alumnus.
Today, Black colleges account for just 3 percent of four-year nonprofit colleges, yet their graduates account for roughly 80 percent of Black judges and 50 percent of Black lawyers, and their students account for 25 percent of Black undergraduates who earn degrees in STEM fields (science, technology, engineering and mathematics). Although the academic landscape has become more inclusive, HBCUs remain an essential part of higher education because of their contributions in diversifying so many fields of study. 
HBCUs Develop Leaders 
HBCUs have produced many Black leaders past and present. Some of these may be familiar: Martin Luther King Jr. (Morehouse College), Thurgood Marshall (Howard University), Oprah Winfrey (Tennessee State University), Toni Morrison (Howard University), Stacey Abrams (Spelman College), John Lewis (Fisk University), Spike Lee (Morehouse College) and Vice President Kamala Harris (Howard University). But there are countless faculty and graduates who have been steadily leaving their mark across industries. For instance, throughout my career in marketing and communications, I've come across many of these trailblazers, including:
H. Naylor Fitzhugh: One of the first African Americans to graduate from Harvard Business School, Fitzhugh was a professor at Howard University for several decades. Later, as vice president at PepsiCo, he developed the concept of target marketing, which has been widely used in the business world.
Nicole Bernard: A Howard University graduate serving as executive vice president of Fox Audience Strategy, Bernard is tasked with improving the company's diversity efforts across all platforms.
Damon Jones: A graduate of Xavier University, the chief communications officer of Procter & Gamble has played a key role in advancing conversations about racial bias through video campaigns including "The Talk" and "The Look." While the ads were controversial, the brand stood behind them and also earned top industry recognition from the Cannes Lions International Festival of Creativity. 
HBCUs Contribute to Cutting-Edge Research
HBCUs not only produce graduates with quality degrees, but they are also centers for research and discovery. Their faculty and students have been at the forefront in advancing treatment for many diseases, including breast cancer, HIV/AIDS and Parkinson's disease. Many of these research centers have also been awarded patents that took their innovative ideas from laboratories to the marketplace. 
Florida A&M University: FAMU professor Seth Ablordeppey received a patent for his development of the drug Cryptolepine. His changes to the drug were designed to make for a stronger immune response to common infections in people with HIV/AIDS and patients undergoing chemotherapy, and with fewer side effects.
North Carolina A&T State University: Mohamed Ahmedna, Jianmei Yu and Ipek Goktepe developed a cost-effective system capable of removing allergens from peanuts. This innovation can reduce allergenic properties in peanuts by 30 to 100 percent.
It's hard not to feel the effect that historically Black colleges and universities and their graduates have on society today. You might have a hard time distinguishing us because our excellence is so ingrained in America's politics, businesses and pop culture. But we're here, as executives of Fortune 500 companies, on The New York Times bestseller list, in your living room and in the White House. In the future, as we continue the journey toward equality, HBCUs will remain beacons of light not only for the Black community but for everyone who benefits from their accomplishments.