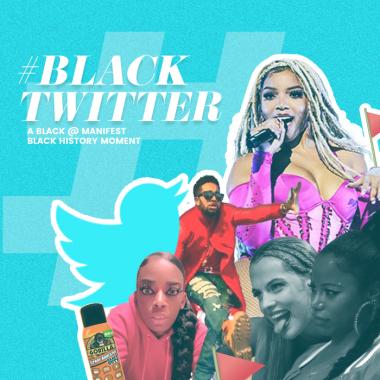 When we talk about Black History Month, we often reflect and remark on the inventions of great Black pioneers of the early 20th century, such as George Washington Carver, Garrett Morgan and Madam C.J. Walker. But to me, one of the most exciting parts of examining Black history comes from examining its present. That is to say, taking a look at very recent Black history. 
There is no channel better than Twitter for parsing and processing the present as it transitions into history in real time. Black Twitter, as it's affectionately referred to, is the subset of Twitter that serves as the virtual watercooler for the collective Black experience. It's where pop culture moments like awards shows are picked apart and celebrated (see: the positive reception to Chloe's solo debut at the MTV VMAs), it's where jokes about the ups and downs of the dating world are endlessly debated (city boys, we up!) and it's where real political discourse and dialogue are born and nurtured (#BlackLivesMatter). 
Here's a look at some recent poignant moments in Black Twitter history. They encompass a mixture of humor, serious political discourse, bad relationship advice, tall tales and celebrity drama—because to be human means to be both righteous and ratchet.
1. The Birth of Verzuz
While Verzuz was technically born on Instagram, back in the dark days of the pandemic in 2020, Twitter was where the chitter-chatter was happening as we all tuned in to the IG Live show from our couches. There's a good reason for this, as Black Twitter has years of live-tweeting events like the VMAs, Grammys and BET Awards under its belt. So Verzuz, the brainchild of producers Swizz Beatz and Timbaland that drew on hip-hop's propensity for battles and debates, was well suited for the commentary, memes and instant reactions that Black Twitter doled out.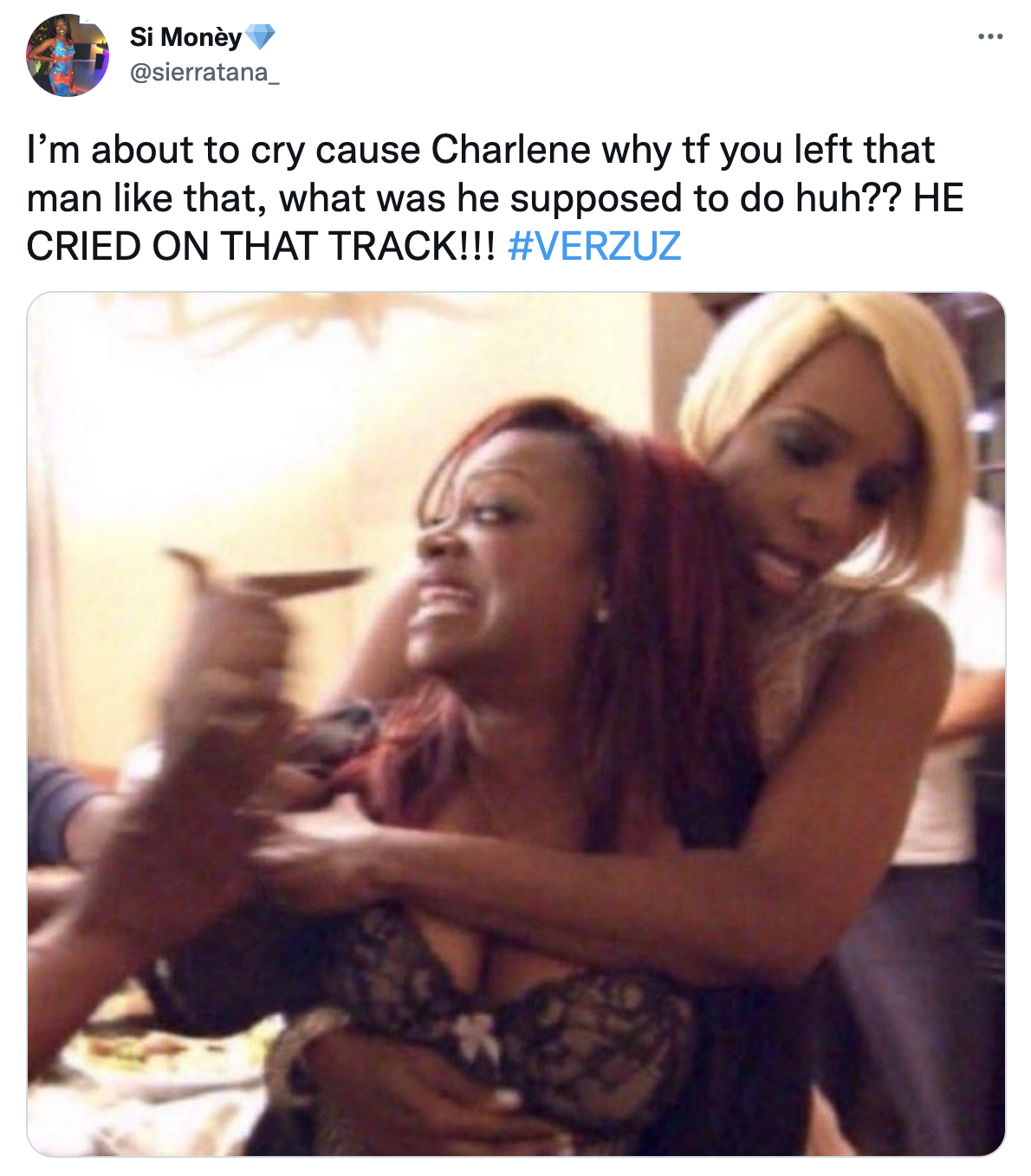 2. The Omarion Variant Arrives
If there's one thing Black folks love to do, it's give something or someone a funny nickname. And while there's a lot to be serious about with regard to the COVID-19 pandemic, when the omicron variant hit the U.S., Black Twitter couldn't help but pick up on the similarity to a certain B2K member's name. Thus, the "Omarion" variant was born, leading people to repost GIFs and memes from the Omarion challenge along with memorable clips from O's music videos and performances. Pretending that COVID-19 was actually a beloved boy band member wasn't a coping mechanism I had on my bingo card, but I'm glad it happened nonetheless.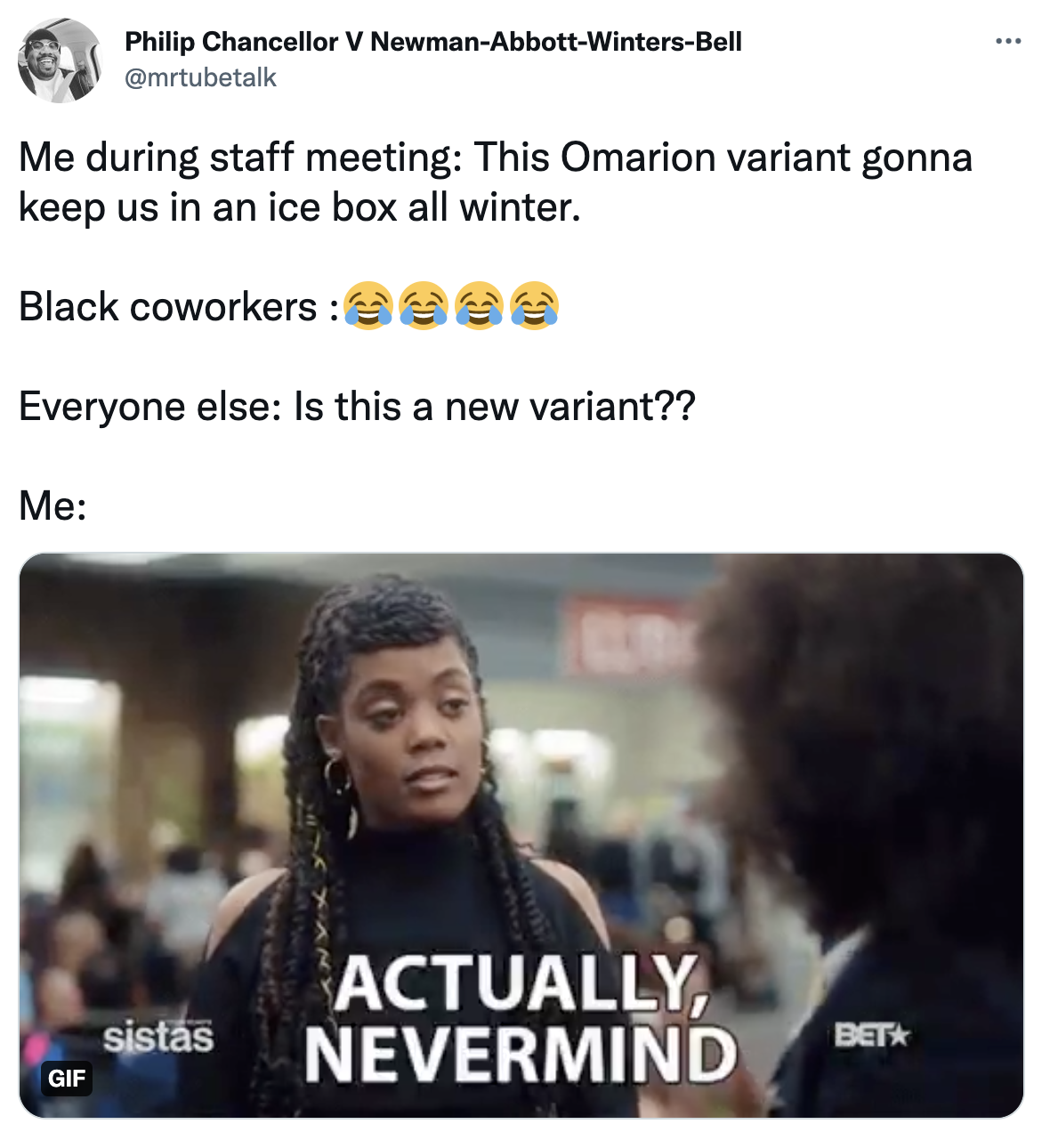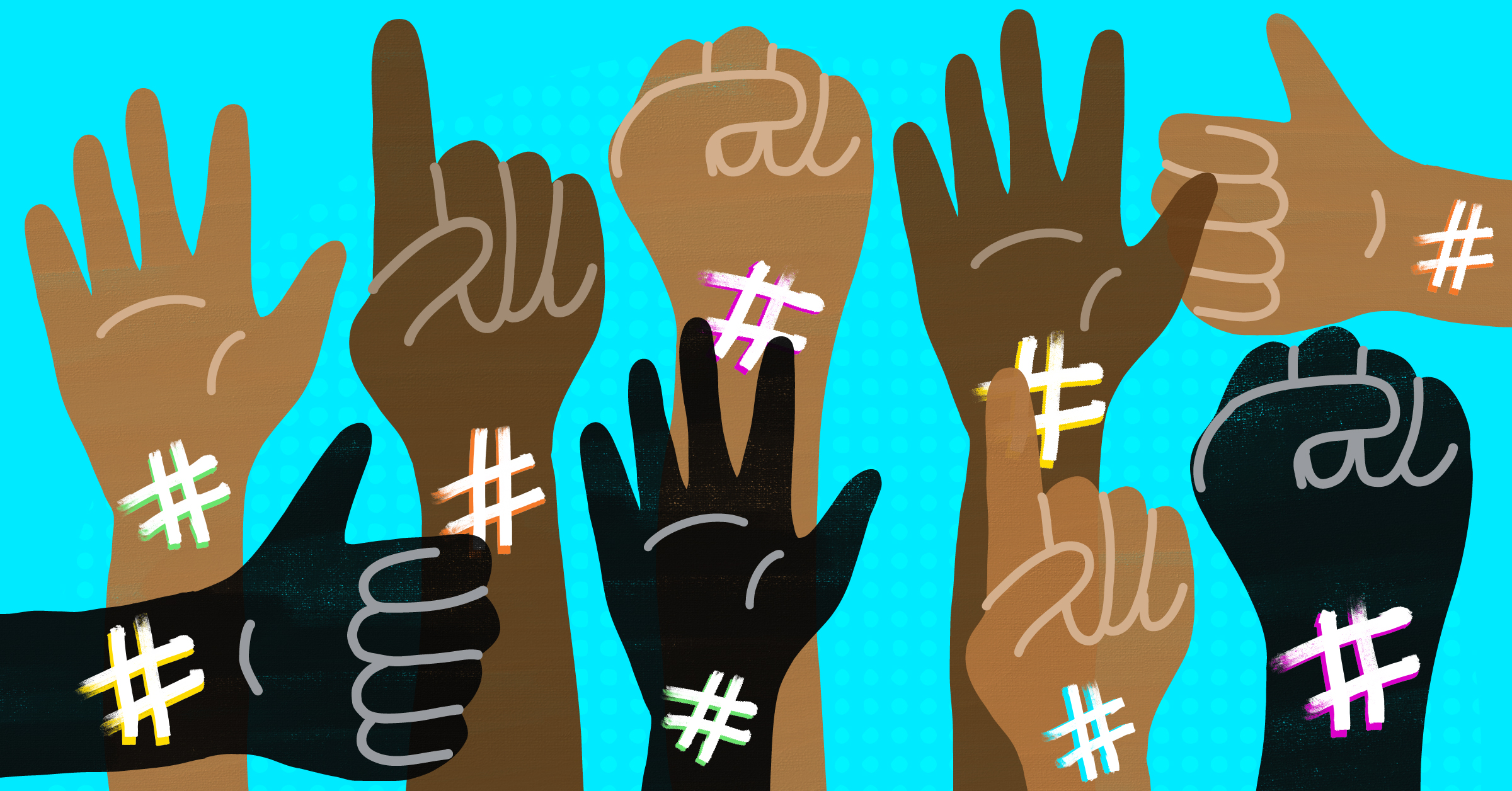 3. Gorilla Glue Girl Asks for Help
Humor is one of the cornerstones of Black Twitter, and nothing gets the collective's funny bone better than doses of unintentional humor. When Gorilla Glue Girl (aka Tessica Brown) unfurled on all of our timelines begging social media for advice on how to remove the Gorilla Glue she applied to her head under the mistaken assumption that it could substitute for styling gel, the Black Internet lost its ever-loving mind.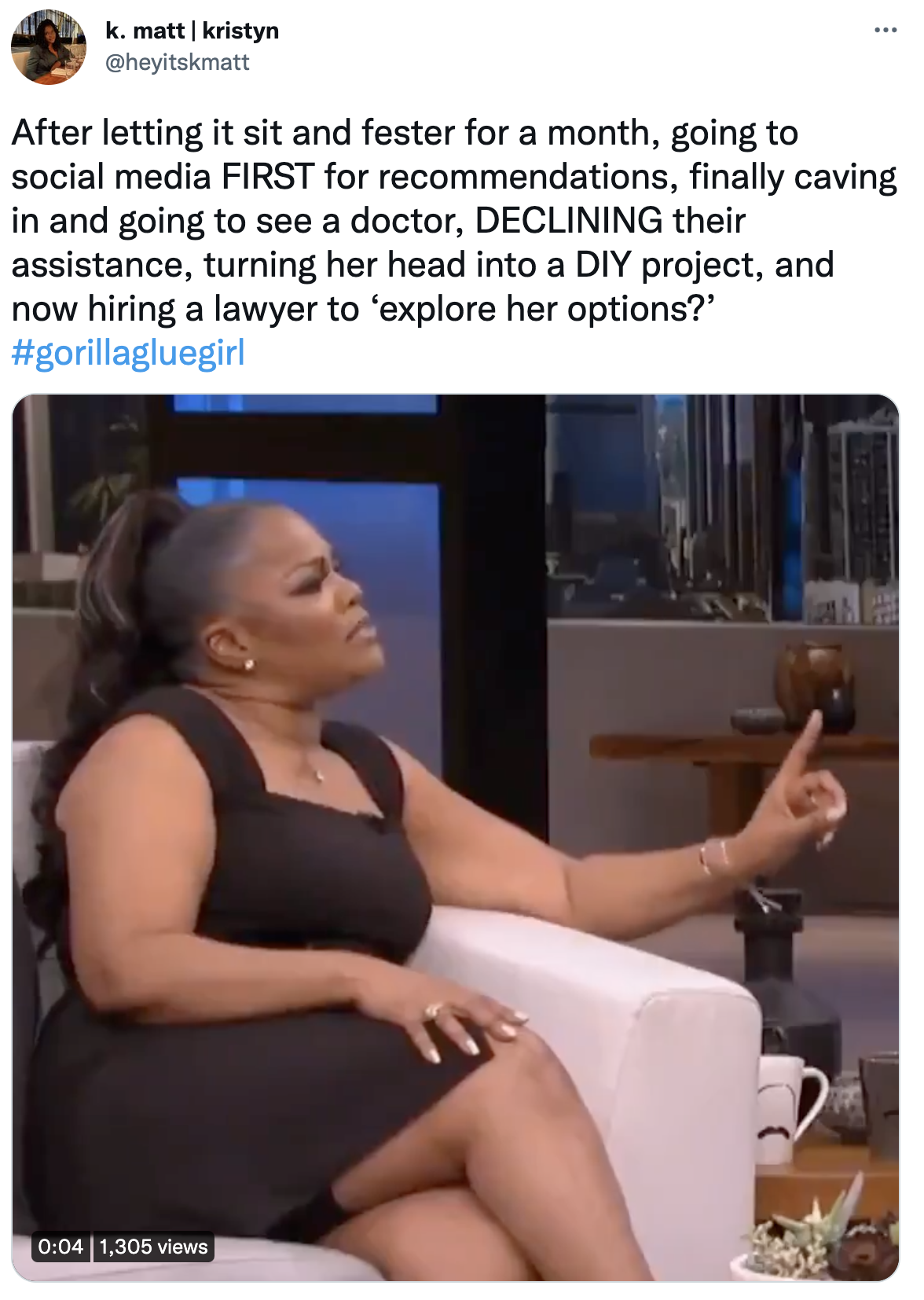 4. A Stripper Named Zola
Wild and crazy stories are a special kind of currency in the Black community. If a friend starts a conversation with "girl, let me tell you …" or "tell me why …" or "you won't believe what …," you're in for a real good time. Black Twitter was treated to a virtual version of a serious "girl, let me tell you" storytime back in 2015, when a woman by the name of Zola hit us with the most epic Twitter thread ever. The story helped fuel the popularity of threading on the platform, which was still nascent at the time, as Black Twitter read and commented on the tale of a wild night out between two women who started out as friends but ended up estranged by the end of the tale, which included sex, drugs and violence. Proving that Black Twitter's commentary and engagement had value, this Twitter thread was transformed into a Hollywood movie called Zola, which was released in 2021.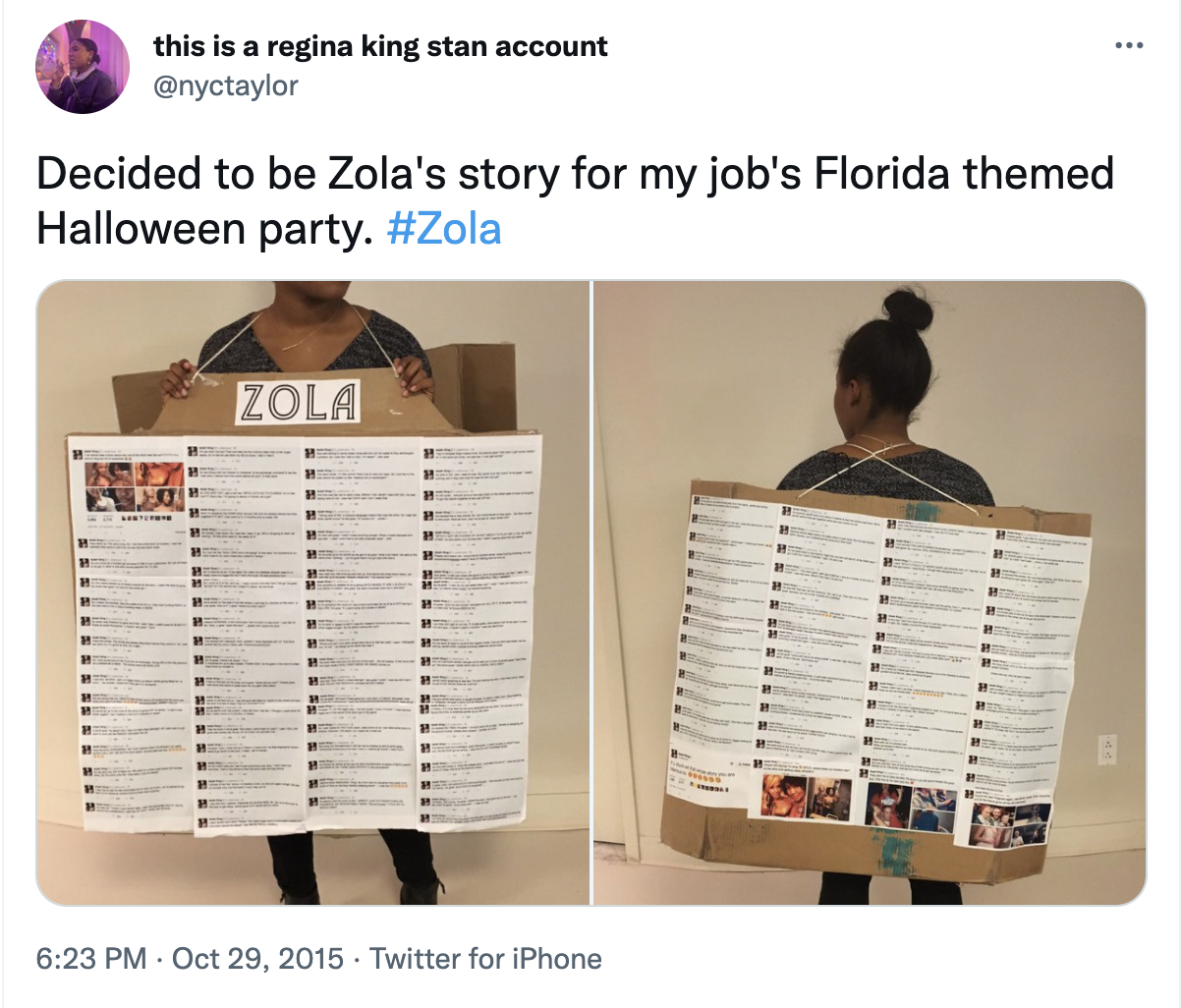 5. Ahmaud Arbery Killers Found Guilty
The fight for equality, justice and liberation reached a fever pitch in 2020 when #BlackLivesMatter took the nation and the world by storm as we witnessed senseless Black deaths, one after the other. Few were as haunting as that of Ahmaud Arbery, who was hunted down and viciously murdered by three white men who decided to play judge, jury and executioner with a man who was simply out for a jog and deemed to be a threat based on the color of his skin. After so many disappointing setbacks in looking for justice from the legal system, the decision to convict Arbery's killers in November 2021 offered Black Twitter a quiet, solemn moment of respite. It's not a reason to rest on our laurels, but it did give us a much-needed moment of hope to keep moving toward that proverbial light at the end of the tunnel.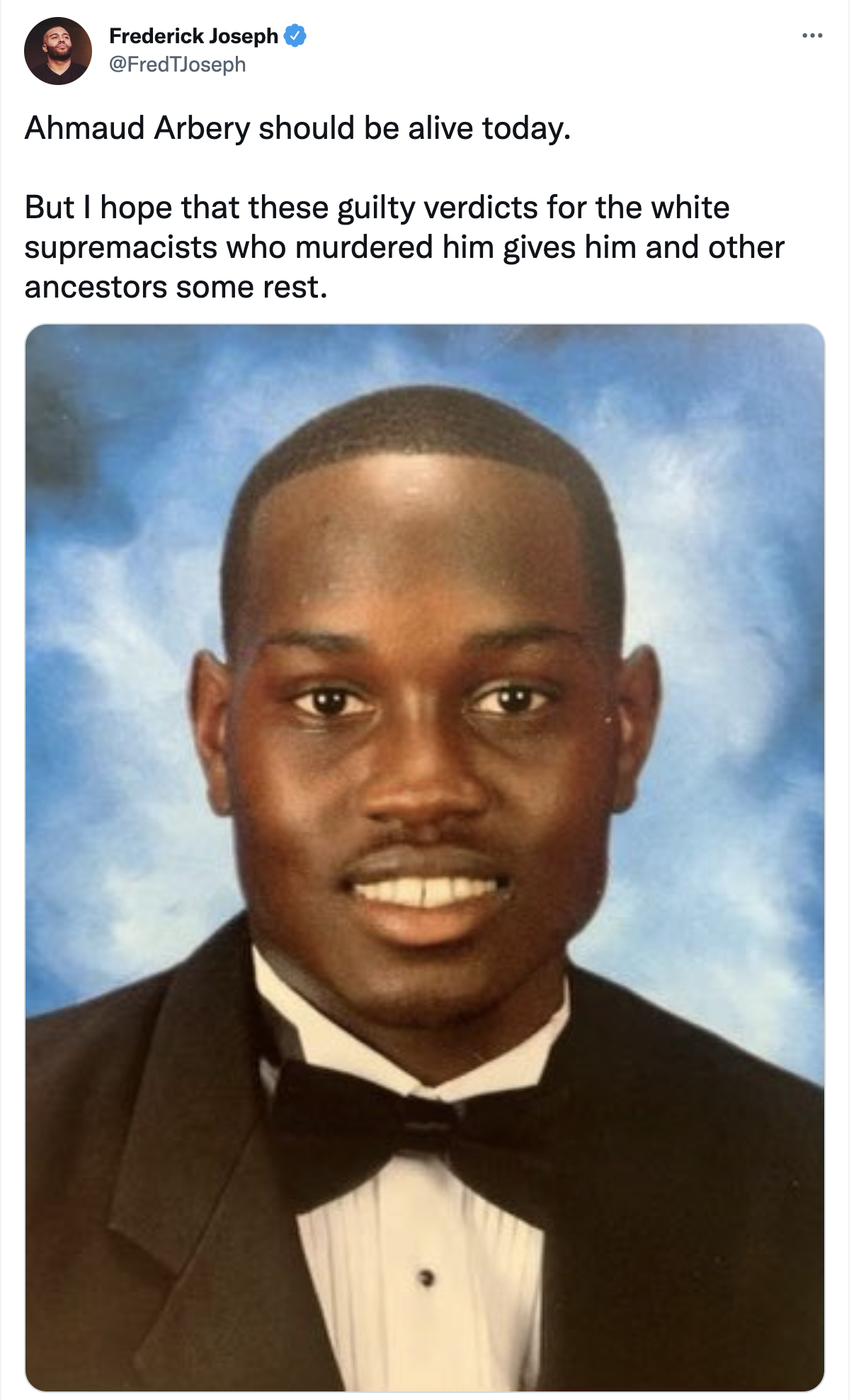 6. Black Twitter Raises Its Red Flags
One of the major pastimes of Black Twitter are the gender wars that erupt between men and women as they take turns dunking on each other, complaining about which gender is more difficult to decipher, or just griping about the difficulties of finding love in the modern age. An innocent tweet from one young Black woman who shared one of her personal "red flags" for a bad mate somehow spiraled into a viral trend that brands decided to co-opt.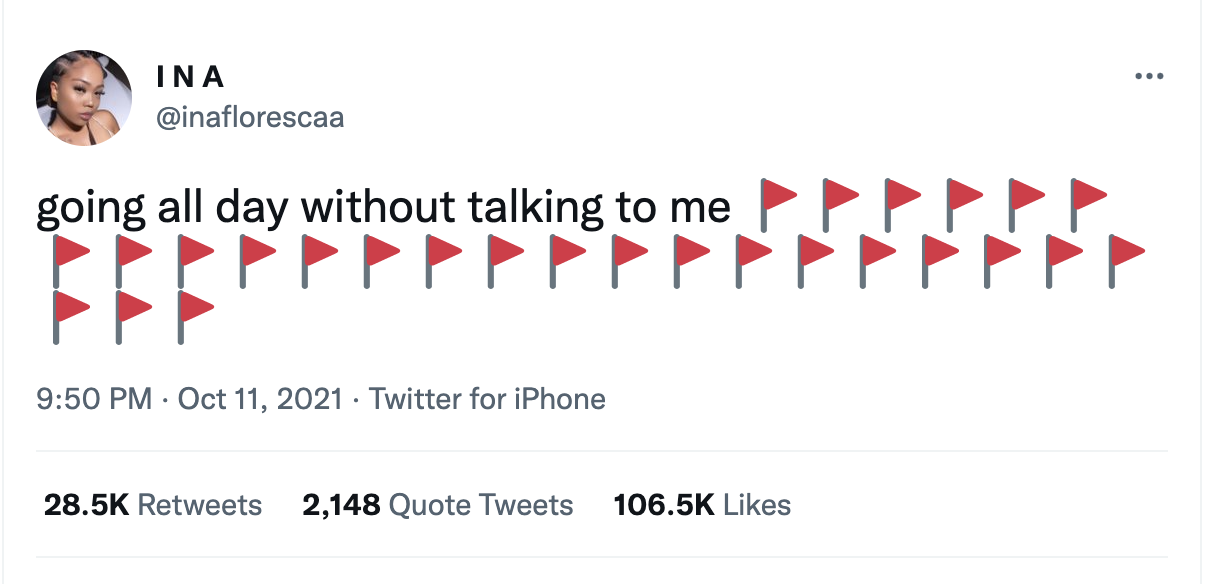 Seriously, Dr Pepper was out here playing patty-cake with the "red flags" trend: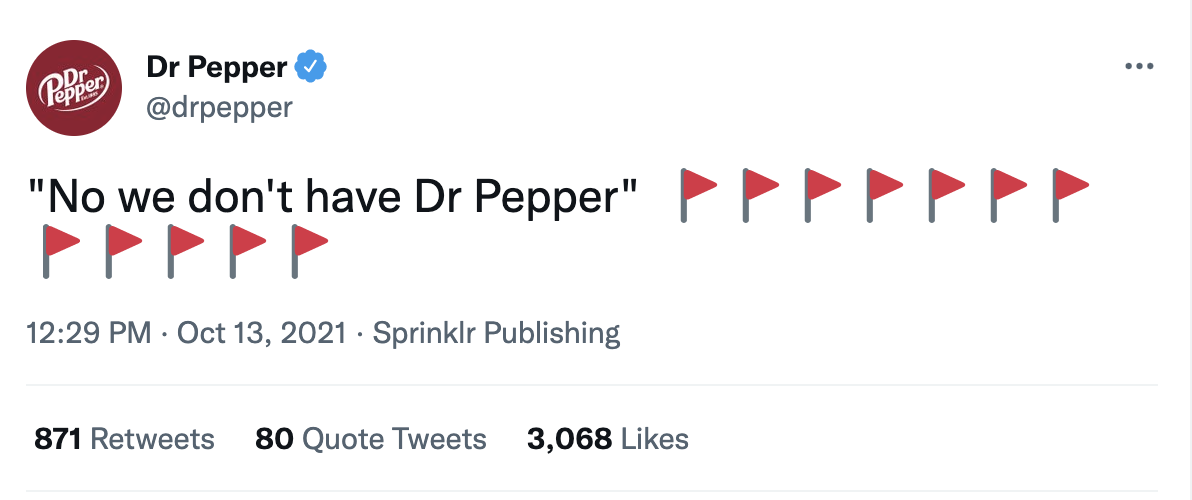 Hopefully this brief trip down (recent) memory lane has deepened your appreciation for all of the mirth, creativity, therapy, insight—and yes, mess that come together to form the collective known as Black Twitter. 
To quote the Notorious B.I.G.: