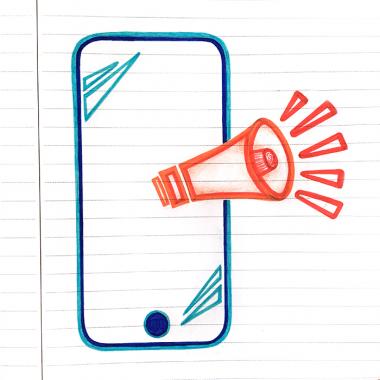 We all know there's no magic bullet to single-handedly propel a piece of original content in the hearts and minds of the world's consumers.
Each piece of content needs to be unique, compelling and thoughtful. Likewise, that content needs to be introduced to a set of consumers who are willing to listen, engage and (hopefully) share it. Ideally, sharing it so much that a wave of earned media and buzz ensues.
Elaborating on this, we could easily define content marketing success as a combination of creating compelling and thoughtful content along with targeted and deliberate distribution to a community of compelled users.
But even with a perfect piece of content and a receptive audience, amplifying that content or message to a broader audience may prove to be the lynchpin that rolls the snowball up the proverbial hill. Paid media tactics, whether traditional or digital, can provide the extra push necessary to create the next ultimate watercooler conversation.
How Does Something Go Viral? Broadcast Diffusion vs. Organic Spread
Everyone has heard of a video or post "going viral" online. Millions of views overnight turn an otherwise ordinary piece of blather into the fodder for morning TV talk shows, along with thousands of tweets and retweets. But most don't actually know how that content commonality is spread.
People (incorrectly) assume that virality of content is similar to the spread of biological disease, moving from host to host through a large number of social interactions over time. Diving deeper shows marketers that the spread is not the whole story. It often starts with a big, and often deliberate, broadcast moment.
Virality frequently stems from a large initial broadcast or dissemination of the original content before it starts to spread peer to peer, points out Derek Thompson, staff writer at The Atlantic and author of Hit Makers: How to Succeed in an Age of Distraction.
In other words, one-to-one sharing never creates large enough scale on a tight enough timeline to achieve what we know as virality. "We still live in a world where broadcasts rule and every successful idea still needs to find its one-to-one-million moment," Thompson explained in a Forbes interview.
As he highlights in his book, some of the largest hits to come from the worlds of publishing, entertainment, movies and music all started with a large broadcast or media moment before spreading to the masses.
The Psychology of Social Proof in Marketing
In modern psychology, this is sometimes referred to as the principle of social proof. Arizona State University Regents' Professor Emeritus Robert Cialdini, PhD, defined social proof in his 1984 book Influence as the psychological and social phenomenon whereby humans copy the behavior of others when facing  similar situations.
Also referred to as herd behavior, social proof reflects humans' rational motive to take into account the actions of others when they make a decision. In a surprising twist, that decision is accelerated, often to an incorrect end, when a large scale of others' similar actions are observed.
Let's put it another way: We, as humans, tend to trust the decision-making and actions of a large group of people. Translating that to content and the internet, we tend to share more, like more and talk more about content when lots of others have seen it, regardless of whether we like or care for it.
So what does this mean for great content? Simply put, paid media is your chance to deliberately create the broadcast moment that can then create the viral snowball.
Types of Paid Media for Content Marketing Programs
Determining the right blend of owned, earned and paid media is critical to creating the media mix for your content marketing program. Your owned content is the content that needs to be amplified. Paid media is your distribution of that owned media.
Finally, earned is the buzz and traffic that you get from your content, whether that be in the form of social media mentions, organic traffic from search engine optimization or even PR buzz from the ensuing social chatter.
Here are six ways you can deploy a mix of media channels to amplify your content messaging:
Broadcast media (TV, radio and PR): Traditional media channels such as TV and radio may have started to see declines in advertising revenue compared with their digital counterparts, but their reach and scale can still rocket content to the forefront of social context.
Search and SEO: Search engine marketing (SEM) and SEO put your content in front of people who are looking for it. This innately creates a captive audience for your content and an opportunity to ignite the spark needed to build large-scale buzz.
Paid social media: Content marketing finds a natural home on social media platforms such as Facebook, Instagram, YouTube, Twitter and Snapchat—especially if you're creating video content. Leverage each platform's targeting capabilities to focus on audiences that are likely to engage and share your unique messages.
Native advertising: Native advertising leverages the scale of the internet by tapping into millions of websites' existing content platforms. By pairing your ads with highly targeted audiences, users can see your message at a moment of high likely engagement in a media format they already consume.
Programmatic ads (display, video and mobile): Revolutionizing display advertising by pairing advanced targeting capability with interactive ad formats, programmatic ads can amplify content by producing mass scale at relatively affordable cost per thousands (CPMs).
Connected TV: As more and more users "cut the cable" by exchanging cable subscriptions for streaming media services, such as Hulu and Samba, connected TV advertising pairs data and TV so that you can place your content within the right viewers' homes, every time.