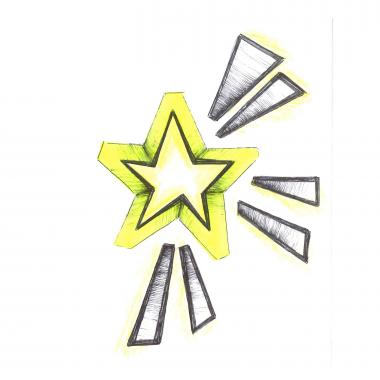 Before coming to Manifest and before attending my first Content Marketing World event this past fall, I was a longtime media head of sales. I had never worked at an agency or heard of CMWorld for that matter.
It wasn't just me, though: Since joining the agency side, other media execs have told me they'd never heard of CMWorld either. When I took my first glance at its website, I noticed a lack of star power. It was only CMWorld's closing keynote that had a big name, whereas conventions like NATPE, NAB and ANA always have stars and networking powerhouses woven throughout their agendas.
I had no clue what to expect and, frankly, was unsure of why Manifest had been sponsoring this conference almost since its inception in 2011.
"People who attend CMWorld are in a hurry to learn and explore what they don't know and how to expand the little they do."
Yet almost every large broadcaster and media company talks about content nonstop. Turner recently announced it's launching a content studio like so many other media companies. Sony, NBC Universal and all the rest have some sort of "content plays" under way. So how could they too not know what CMWorld is?
The short answer, if I had to guess, is that content is not a single-dimensional thing. Sure, there's journalistic and branded content—and everyone needs more of it now—but what makes CMWorld relevant to content and actually worthwhile?
In It for the Insights
The answer became clear to me pretty quickly. The attendees were on a mission, and that's what makes it feel really different. I've never been to an event before where people actually stood in line to attend a session.
There was a collective sense, a mutual urgency and understanding, that they were missing out on content—whatever the definition—and its benefits and that there were avoidable pitfalls of not getting it right. People who attend CMWorld are in a hurry to learn and explore what they don't know and how to expand the little they do.
Some sessions were standing room only. I also went to some industry labs at CMWorld where content leaders in both finance and health shared their learnings with attendees. More than 50 finance content marketers offered tips and advice (as well as some comfort) that getting content right takes time and trial.
The labs were interactive and highly collaborative. Marketers shared war stories of messing up their first content attempts and the learnings that came early on the road to content glory. Attendees as well as presenters were helping their peers get content-savvy.
Content Marketing: More Than Just Content
Long before I joined Manifest, leaders at CMWorld saw the future and knew content was going to be a big part of it, whether it's made in a newsroom, an agency or a studio. Solid content programs don't just happen; you need a strategy, engaging creative, distribution and measurement all working in tandem.
Your content must be in context too if you want to move the needle. It's not just messaging anymore, and that's why Manifest started sponsoring CMWorld years ago. It put us at the forefront of what we call "context marketing."
Since I joined the team, we've seen interest from clients wanting to pivot traditional media resources into content programs. If you need growth, you need a smart content program.
It helps to spend a few days meeting and listening to others who have gotten it right. CMWorld is a good place to get on board and started. See you there this year.