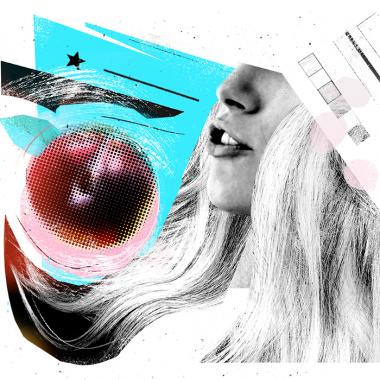 Last July, the Manifest team created an "editorial lab," in the form of a purely editorial, non-client-sponsored website called The Plum, to sharpen its content marketing and audience skills. 
While it may seem strange for a content marketing agency like ours to become a part-time publisher, the lessons we have gleaned from producing journalistic content for a target audience have informed greatly the work we produce for our clients. 
Some background on The Plum: It is a digital platform for Gen X women — largely sandwiched between aging kids and aging parents, and woefully underserved by the media — facing an overwhelming time of life with wit and irreverence. From its soft launch last July through the present, The Plum has had about 860,000 unique page views and 675,000 unique visitors.
Interestingly, The Plum's highest-rated stories have been "Going Gray Gracefully," with 300,695 unique page views, and "Why Your Nose Has Changed Shape," with 119,532 unique page views. Clearly, this is a demographic that is fascinated by the ways their bodies are changing in addition to how their lives are changing! 
On social to date, The Plum's Facebook audience has grown to more than 18,000 followers through a mix of paid follower campaigns and organic efforts. Instagram has reached 3,960 followers. A poll on the Jennifer Lopez-Shakira Super Bowl halftime performance received the highest organic engagement rate of the year. And an interview with bestselling author Ada Calhoun on her new book, Why We Can't Sleep: Women's New Midlife Crisis, has achieved the total highest engagement rate.
The "Going Gray Gracefully" post has received more than 200,000 clicks from Facebook, and dozens of women shared their gray journeys in the comments. We know we've struck a nerve. In fact, in December, Women's Wear Daily featured The Plum in its story about the growing trend of brands marketed to Gen X. Repeatedly, we hear women in this demographic say, "Finally, someone sees me."
Putting Audience Obsession to Work
But back to The Plum as an "editorial lab." Our dynamic content format on a comprehensive story about menopause established a new multidimensional content type that we've emulated since for our clients. 
We had a premise: There wasn't enough honest information about menopause out there. Yes, search turned up a lot about menopause, but nothing that came from the mouths of women themselves. So we structured the story around this gap in reporting, starting with the idea of a grid of 51 women (51 being the average age that women go through menopause) talking about their menopause journeys. 
Of course, while women talking about a mutual experience is interesting from a voyeuristic standpoint, it doesn't always provide helpful advice. So we added in that layer with sidebars on what your body goes through biologically during menopause and what can be done to ease the transition. Next, to keep the topic entertaining and add a little levity, we layered in sidebars about early "cures" for menopause and celebrity quotes about the big change.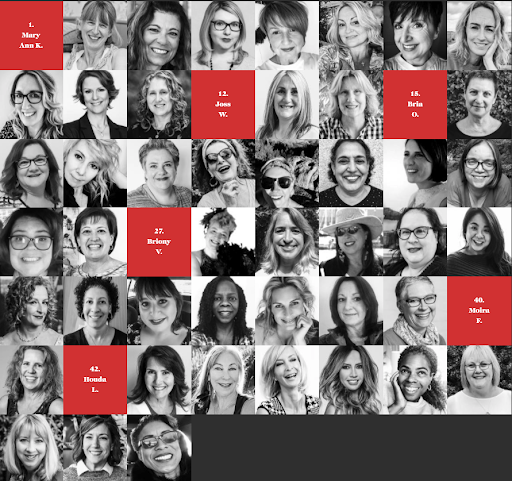 Didi Gluck, the editor of The Plum, is often asked how she comes up with stories for the site. "While metrics are a crucial input, good editors generate good stories that are embraced by large audiences. That's what it means to be an editor! I learned this when I interviewed for a job at Marie Claire with Dame Glenda Bailey. As the interview wrapped, she asked me what I would do on the first day of the job if she were to give it to me. I answered, 'I'd look at all of the research to see what our readers wanted more of and get to work on that.' She laughed grandly, as only a dame can do, and said, 'My dear girl, I know what makes a good story!' At the time, I thought it was funny, but I've grown to understand how right she was," Gluck says.
Audience obsession means that you live your subject matter, breathe it, read about it, talk about it, engage in social listening about it and, yes, study metrics keenly to make sure your stories always surprise, delight and inform your audience — whether your audience meets you on your self-published website or a client's content platform.
In addition to informing us about things like new content types and audience engagement, The Plum is an editorial showcase for potential clients. As a purely editorial product, The Plum is thoroughly reported and journalistic, which is just the type of content we offer our clients. Also, we stand to make money on it (eventually!). Though our targeted size currently requires packages containing native content, banner advertising and social promotion to generate excitement in the ad community, we have several successful ad partnerships under our belt.
As far as where we're headed, growth is the operative word: audience growth, revenue growth, social growth and editorial growth. 
A Bright Future
Most recently, we were nominated for a Webby in the People's Voice category. In the words of the organizers: "As a Webby nominee, your work has been singled out as one of the five best in the world in its category (it's among the top 10 percent of all work entered) and is competing for the internet's two most coveted awards: the Webby Award and the Webby People's Voice Award."
While the Webby Award is chosen by the International Academy of Digital Arts and Sciences, the public votes on the Webby People's Voice Award. Both awards are a mark of international distinction for internet excellence.
For a publication that has been up and running for less than a year, the possibilities for our juicy little startup are endless! But we need your help to have a shot at winning the People's Voice Award. Please consider registering and voting by the end of the day. Here's how:
Register at vote.webbyawards.com.
Vote for The Plum in Websites: Magazine. You can use the search function to find The Plum.
Share that you've voted on your chosen social network, and ask your network to vote as well.
Email your family and friends to vote too.
Many thanks, from Manifest (2019 Content Marketing Agency of the Year and proud publishers of The Plum).