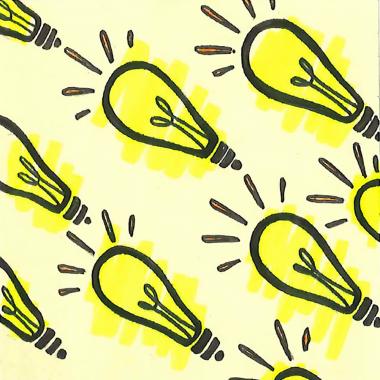 Rethink everything—always.
That's the chief takeaway from my time at the recent Gartner Marketing Symposium/Xpo 2019. Many of the sessions and presentations got me rethinking things I thought I knew—and thinking about a few things I didn't.
Gartner is obviously a huge research organization, so it's creating and pushing out a tremendous amount of information and data daily. When I see the "Just In" email from Gartner in my inbox each day and realize I have more reading and rethinking to do, it's almost overwhelming—considering I have a day job. Given that, I was concerned the conference would overwhelm me too, but it didn't.
The kickoff keynote by Brent Adamson, distinguished vice president at Gartner, set the conference off with a bang of energy and thought-provoking insights on "Rethinking Customer Relationships for Maximum Marketing Impact."
What customers really want now is tailored, personalized help, Adamson said. That part I did know, as our clients regularly ask us for help to better target content to their desired audiences. But Adamson and other speakers at the symposium provoked some thoughts about how we approach that ask.
Personalized Content Shouldn't Feel Like Stalking
"Happy birthday" content became a running joke at the conference because those forms of brand outreach do nothing to benefit your relationship with a customer. No one wants to be wished happy birthday by your website or its social team. It's creepy, and it doesn't prove you know anything about your customers (well, other than their birthdates).
Adamson highlighted months of research that all pointed to how to better personalize content and user experiences. Make interactions easier; help direct a user to the right action; show, don't tell. Prove you know someone beyond the obvious. People want to be reassured they're making the right choices.
Take Huggies, for instance, which asks a woman to share her due date and then personalizes her journey to parenthood like a Sherpa. It's a great example of the kind of help that strengthens a brand's bond with a customer.
Rent the Runway is another. At the end of the year, it sends every customer an email recounting how much was saved by renting instead of buying. This reassures RTR customers that they made smart choices. B2C brands that make content helpful and personal win.
Good Content Marketing Helps Customers Focus Their Choices
All the research and discussions at the symposium provided a moment of clarity: Why are people looking for help now? Because the world is so full of choice, complication and noise.
Every brand—whether B2C or B2B—has customers looking for help, and more of it, than ever before. Anxiety consumerism is real. It's a thing, and helping customers is the right thing to do.
As Adamson pointed out, you won't find that help in data; it comes from empathy. The data just shows you where your empathy needs to be directed. That changes the way a brand should develop and activate its content strategy.
As we create content on behalf of our clients, we'll be leaning into the data to determine where each brand's empathy is best placed for its target audience. That, at least, is something I won't have to rethink for a long time.