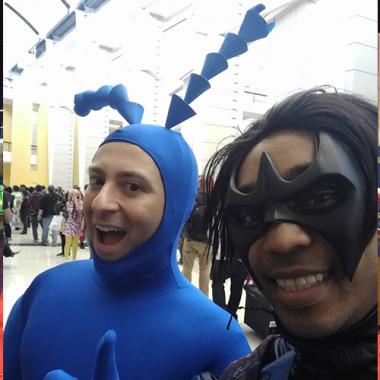 Technology is at the heart of global transformation. The comic and entertainment world, which often spins fantastical tales about technology's reach and power, is no different.
Today, many comic artists draw digitally on computer screens, and the cloud offers readers the capability to read the same comic on thousands of different devices. We're not quite at Iron Man and Batman levels of gadgetry and tech innovation yet, but this sure isn't your dad's Superman comics world, either.
The development and marketing of comics aren't the only aspects to benefit from tech advancements. Thanks to technology, fans are able to get closer to their favorite fictional universes. Fan-made wearable renditions of character costumes (cosplay) get a boost from 3-D printed materials, for example, which allow people to print the parts of their costumes that increase quality and decrease crafting time.
Looking back on the days of waiting by a printer while the ink head-tracked back and forth printing the paper bit by bit, it's amazing to now think of "printing" as the thing I do with whole 3-D armor pieces while playing a game on my smartwatch to pass the time. 
3-D Printing Brings Superheroes to Life
Comic conventions offer fans a wealth of options and activities. At the recent Chicago Comic and Entertainment Expo, I went to epic panels about new comic series shown in visually stunning performances. I threw money at talented artists with digital prints of comic heroes and villains depicted in ways I haven't imagined before.
But the best part of C2E2 was the cosplay — both my own and that of my fellow C2E2 attendees.
For my Nightwing (the first Robin after he grew up and started doing his own thing away from Batman) cosplay, I was able to create his escrima sticks with PVC pipes, shower knobs, mini powerful LED flashlights and a lot of hot glue. Five years ago, I most likely wouldn't have been able to find a flashlight that would fit in the tube. But now my homemade escrima sticks even have strobes that simulate electric tasers.
More impressively, I saw one of my favorite childhood villains come to life thanks to an intricate patchwork quilt of 3-D printed pieces. Cell, from the Dragon Ball Z anime, was an impressive sight on the C2E2 convention floor. And it's precisely the sort of costume that only nerd dedication and ever-evolving technology could make a reality for average fans.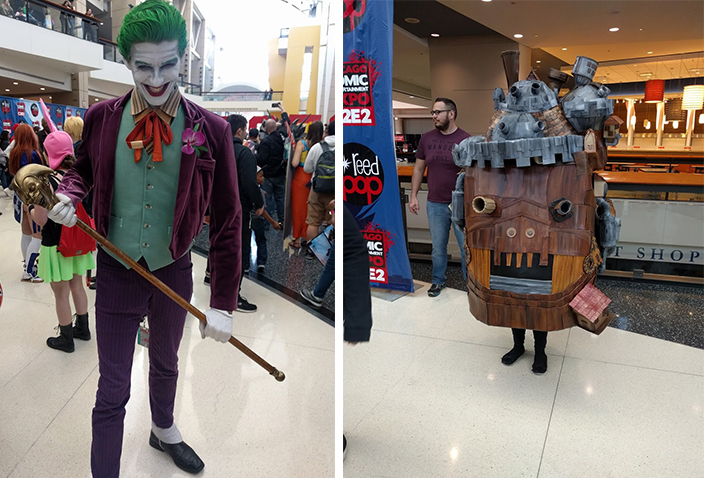 Tech and the Maker Culture
The rapid advancement of technology excites me in many ways. As a QA professional on the Manifest technology team, it's my job to work on the unglamorous side of technology. I build test plans, try, document and retry digital marketing experiences and processes to ensure they meet functional and design requirements, and I coordinate with our development and project management teams to ensure that our technology delivers on the experiences we promise our clients and their audiences.
But it is through testing, documentation, quality assurance and detailed protocols that technology is able to advance, scale and become something that can be mass-produced, marketed and put in the hands of everyday people. It is this aspect of my role—keeping updated with the latest and greatest in tech—that I thoroughly enjoy. I also love to research it in my free time. I'd gladly talk to anybody about any tech!
If you're interested in going down this rabbit hole further, check out this in-depth piece from Deloitte on how QA influences the adoption of 3-D printed products (also referred to as additive manufacturing).
Our culture is in love with making things today, and thanks to technology, which allows us to agilely design, prototype and build things in faster succession now more than ever, fans can bring their passions to life and express themselves in increasingly impressive ways.
Seriously, just look at these costumes. To quote the legendary Russell Crowe in the Hollywood epic Gladiator: Are you not entertained?