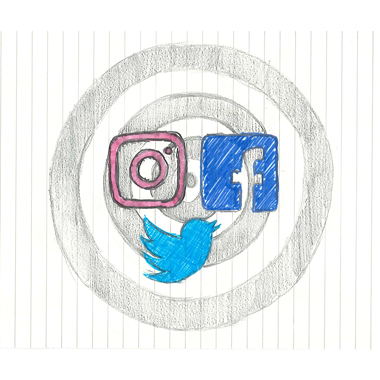 It seems like longer, but it's been just a year since Facebook announced something that struck fear into the hearts of social media engagement pros everywhere.
The social giant changed its news feed algorithm, devaluing posts from publishers and brands in favor of those from friends and family.
"As we make these updates, pages may see their reach, video watch time and referral traffic decrease," a Facebook noted at the time.  "The impact will vary from page to page, driven by factors including the type of content they produce and how people interact with it."
Publishers and content marketers scrambled to adjust in response to the changes, fearing steep performance drops. We even warned one of our clients to expect a decline in traffic or engagement.
"Social, Be Nimble" Has a Ring to It
Alas, that was not the result for our client. Instead, we saw a significant jump in Facebook engagement rate in the six months after the algorithm change, up from 3.46 percent in January to 4.77 percent by June.
By comparison, digital publishers saw Facebook referral traffic drop an average of 3 percent between January and March 2018, according to the analytics firm Parse.ly.
1.31%
The percentage increase in engagement rate by our client after Facebook changed its algorithm
What accounted for our boost?
After the Facebook announcement, our audience engagement team dove into the client's Facebook data and optimized both the time of day we posted and the content itself. These swift changes in approach aligned well with the platform's retooled algorithm.
With the update, Facebook aims to serve content that users find valuable. The sources of this content could be friends and family, local news outlets and shops, or brands that users frequently interacted with before the change.
We create informative and highly tactical content for this client's followers that speaks directly to its audience's business interests. The Facebook algorithm recognized that.
This case proves the value of building authentic, targeted social audiences the hard way, so when drastic changes to platform algorithms happen, a brand is buffered from the effects. A boost after an industrywide decline is a testament to this approach.