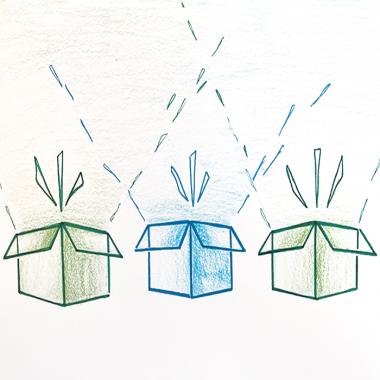 I've been a fan of Gartner's famed Magic Quadrants for years but have also often wondered why the research group gives so little attention to the value of small and midsize agencies.
Since I work at one, whenever I speak with a Gartner analyst, I espouse the independent mindset and deep expertise agencies such as Manifest can offer brands. 
And now Gartner is getting on the bandwagon. Jay Wilson, vice president and analyst for Gartner for Marketers, recently shared a note with clients titled, "How to Maximize the Value of Small and Midsize Marketing Agencies." (It's an update to one released in 2016.)
The note, based on a Gartner survey of more than 100 clients of the largest marketing agencies, explains that most businesses rely on agencies to help them. In fact, Wilson says, just 14 percent reported that they rarely or never work with agencies. Brands told Gartner that they turn to agencies for all of the reasons you'd expect: superior quality of services, depth of experience, ability to deliver on large-scale projects and talent to fill in short-term resourcing gaps.
But what's interesting in Wilson's note is that the specific value attributed to small and midsize agencies is spot on: "Increasingly, some of the best traction on delivering agility comes from regional or boutique agencies that deliver an attractive balance of strategy, creativity and technology. Smaller agencies may lack the global reach required by many enterprise marketers, but the pairing of smaller, agile agencies with a large lead agency holds appeal."
Smaller Agency, Quicker Off the Dime
A smaller agency means fewer layers between your business and the team with whom you work. That provides a couple of advantages.
The first is the agility factor Gartner pointed out. There's less bureaucracy; you get more senior-level attention; and you work directly with the creative and strategic people on your team. That means changing course and trying new tactics can happen quickly.
What's more, it allows the agency team on your project to become connected to your brand, your needs and your goals more deeply and swiftly too. That, in turn, tends to drive up the quality of the marketing work, which is critically important in content marketing programs since those are rarely one-and-done efforts.
The Gartner note makes three top-line recommendations:
Build out a roster of agencies based on your specialized needs.
Identify and engage innovative smaller agencies by getting referrals and recommendations.
Align your portfolio of agencies based on the capabilities of potential small or midsize agency partners.
Wilson suggests that brands be less concerned about finding a singular agency of record and instead think about how to get the right expertise by pairing small, midsize and large agencies for the best results.
"A specialized agency may create work that leverages its deep industry expertise, for example, and can then be delivered at scale by the larger agency partner," Wilson says in his note. "Those clients would be remiss in not looking beyond the large global networks."
I like to put that another way: Go small or go home!
You can find a link to download the note, a nine-minute read, here.
SOURCE: Gartner, Jay Wilson, Nov. 19, 2019, ID G00714881