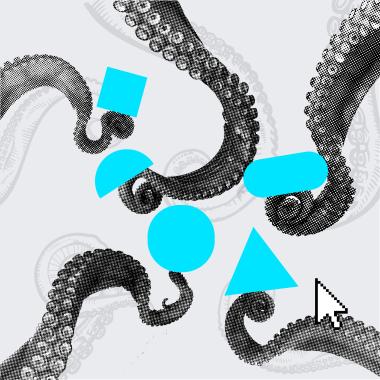 This year's Content Marketing World was held in my backyard (Washington, D.C., that is). And while one of the perks was getting to sleep in my own bed for all three nights of the conference, the biggest perk was getting to learn more about topics I'm passionate about, like experimenting! 
Anyone who attended the event — or read the agenda — knows that it was chock-full of talk about artificial intelligence. So I won't gatekeep some of the cool ways people in the industry are dabbling with our friend ChatGPT. But I also want to cover other big (and looming) topics that my fellow data analysts are dreading, such as the approaching cookieless world.
Before diving into ways you can experiment as soon as tomorrow, let's first talk about the two types of experiments as described by Phyllis Davidson, vice president and principal analyst at Forrester, in her session, "Where Science Meets Marketing: Experimentation and Risk Taking to Achieve Breakthrough Results": micro experiments and experiments leveraging the scientific method. Micro experiments are exactly as they sound — simple and not 100 percent scientific, but they let you try small things to see change (and hopefully positive movement). The latter have a bit more structure, but the beginning point is the same: a guess. 
There are seven steps (all of which we use at Manifest as we test and learn for our clients):
1. Ask a question.
2. Research.
3. Formulate a hypothesis.
4. Make a plan.
5. Experiment. 
6. Collect and record results. 
7. Make a conclusion. 
So, how can you actually kick off an experiment of your own? I'm glad you asked! Here are three ways to jump-start experimentation. 
Experiment 1: Play with generative AI in your marketing activities, such as SEO, persona building, competitive analysis and creative assets.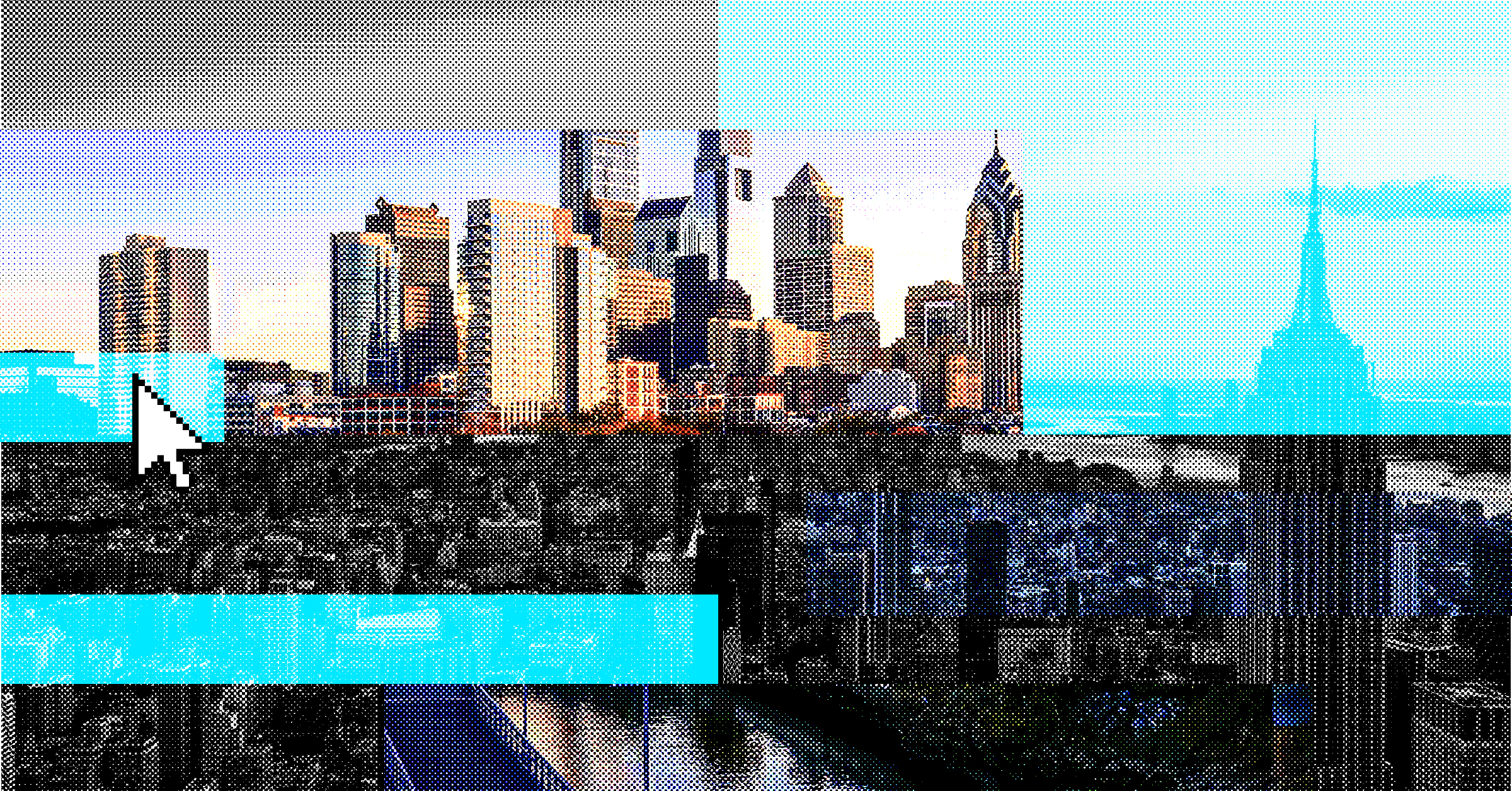 As I mentioned, all the buzz at CMW was about AI. Right now, a lot of people are using AI to generate ideas … or don't use it at all. Where's the fun in that? Two sessions I attended — Davidson's and Andy Crestodina's session on "The Simple But Strategic Approach to SEO" — highlighted some really cool ideas for using generative AI in unexpected ways. Crestodina, the co-founder of Orbit Media Studios, showed how to train and refine ChatGPT prompts to help with a variety of research and content goals. Each of the three thought starters below gives a great jumping-off point for experimentation.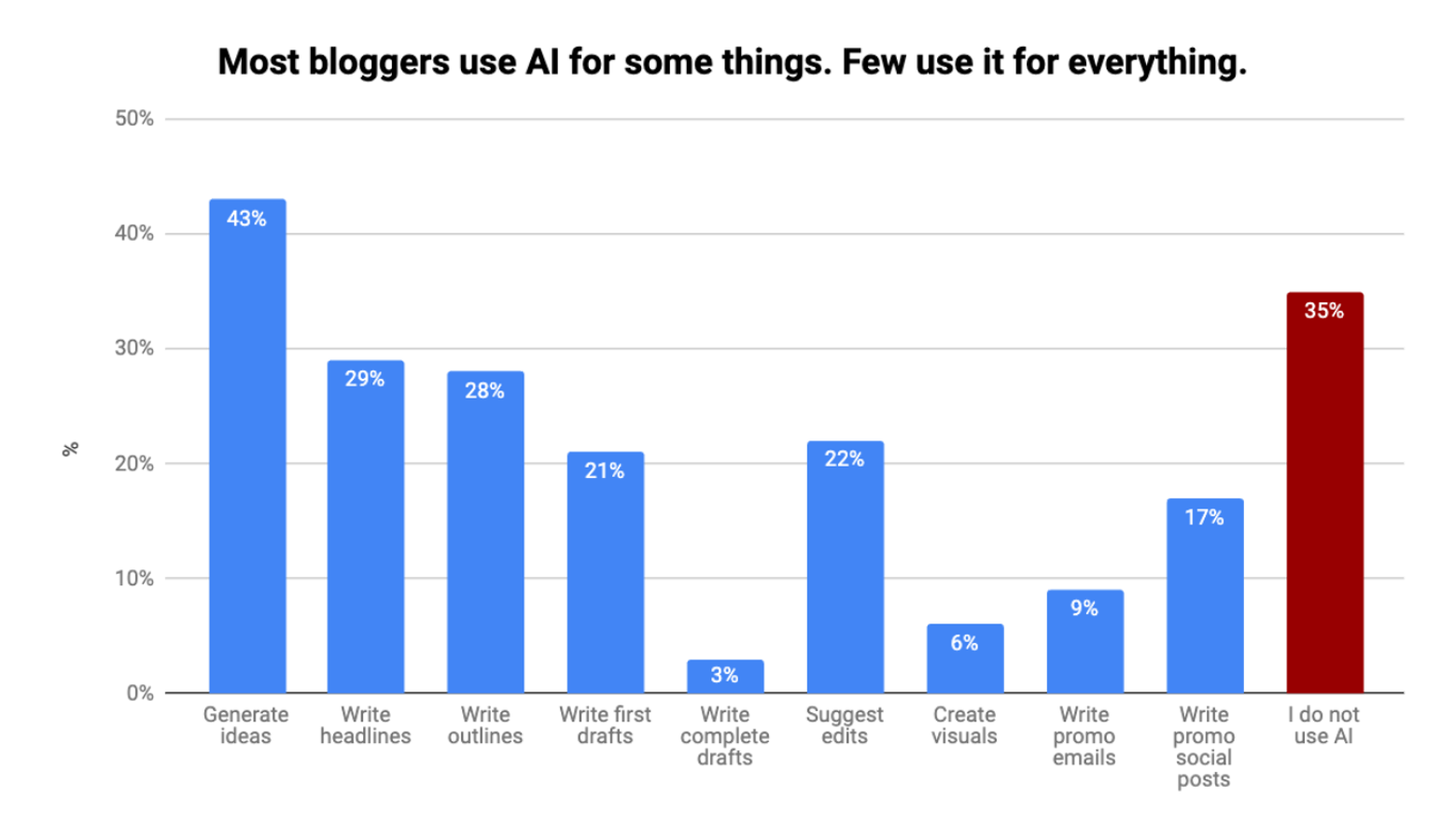 1. Creative (localization and atomization): You can leverage generative AI for localization by prompting your tool to rework creative assets to align with different cities or geographic locations and even complete translation, an example Davidson shared. Generative AI has also been used (by IBM) to build 200 initial creative assets and more than 1,000 derivatives, yielding 26 times higher engagement than its paid social benchmark
2. Persona building: Generative AI can give you a great start on building a user profile to craft content around by entering a prompt such as, "Build me a persona of a commercial satellite operator who works for a global telecommunications company. List the roles, goals, challenges, pain points and decision criteria for selecting a spaceship launch services company."
Competitive analysis: Now that you have a persona, use AI to help determine whether you or your competitors have better website copy to match that user profile. Ask a question such as, "Here is the copy of another webpage. Which page is more likely to be helpful and informative to the persona? Create a matrix comparing the two. Show your thinking." 
​​​
3. Search-optimized copy: After a few prompt refinements, Crestodina asked ChatGPT, "Suggest edits to this page that would rank higher by better indicating its relevance for the key phrases in the data set." (Note: This was accomplished using the paid version of ChatGPT and uploading a data set.) Here's an example output:
Before: How to Make Traffic-Driving Social Media Videos in 10 Steps
After: How to Craft Engaging Social Media Video Content: A 10-Step Guide
What I learned: ChatGPT and other generative AI tools are super useful but need a lot of human intervention. Play around with them to get inspiration, but lean on your human brain to make sense of its output and make it truly impactful. 
Experiment 2: Find the right way to get zero- or first-party data from your audience.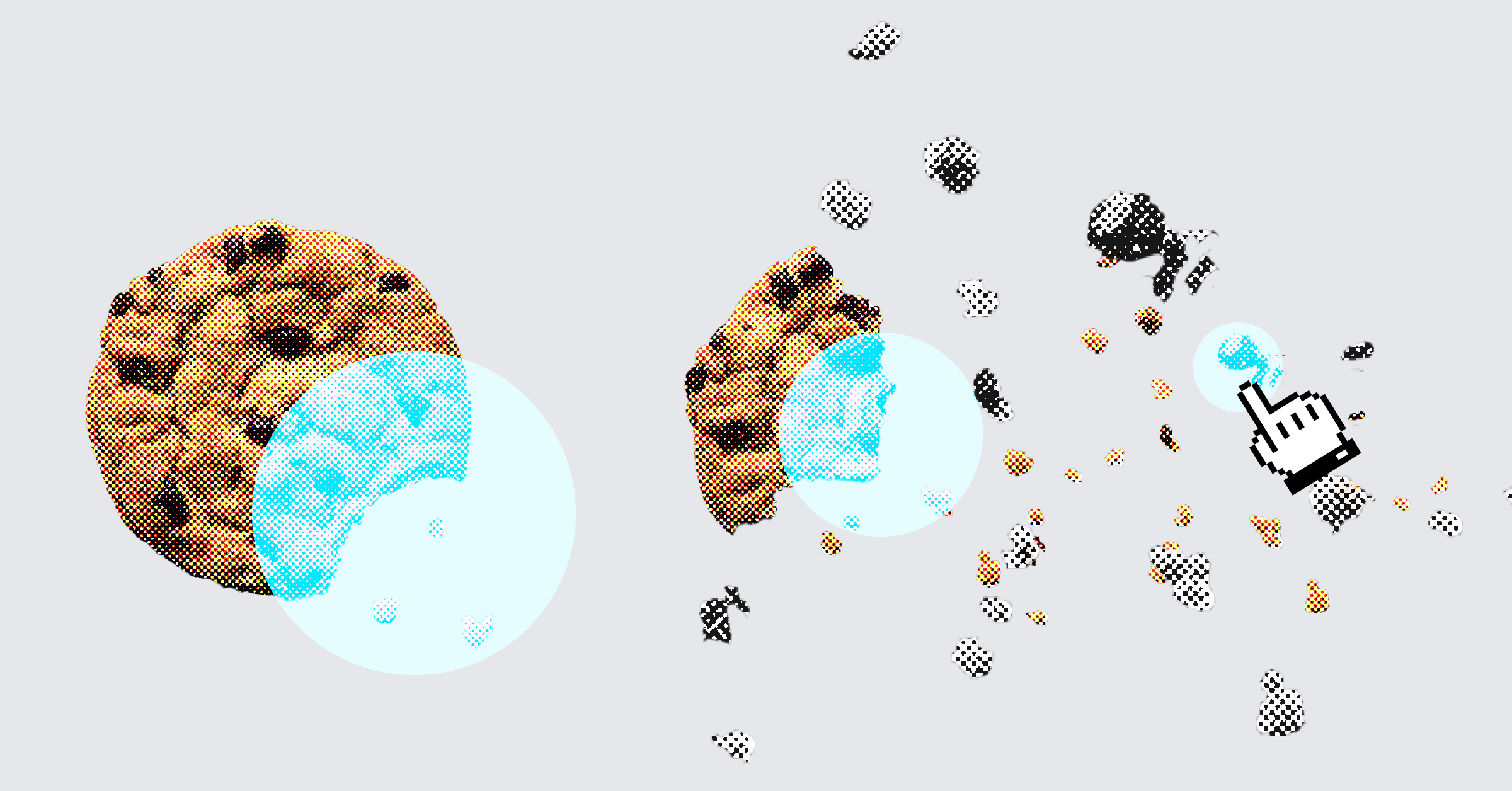 Almost everyone knows I love cookies (Crumbl gets me nearly every week). And digital strategist Uzair Hasan gave us a fun start to his session, "Loyalty in a Cookieless Future: The Privacy Landscape + Better Customer Experiences," with some cookie talk. Then we got into the daunting soon-to-be reality of losing a lot of valuable third-party data. So, what do marketers do without this data? Get our hands on zero-party data (data your customers voluntarily give you) and first-party data (data collected from the interaction). 
This has to be an exchange — a good, fun, engaging user experience given by you, the marketer, to get data from your customer. Hasan gave a few tips during his session:
Before you start, rethink what you want to collect and what's important. Don't make it a high-effort task for your customer. 
Consider experimentation out of the gate. What data can you collect that will help with other tests?
Every industry is different, so find the best content type to incentivize your audience to participate. A BuzzFeed-style quiz that prompts a user for an email address at the end may work for one brand, but gated content or even a coupon may work better for another.
Let's think about this one in an example with Crumbl. The brand could test two ways to get information about its customers: Get 5 percent off your first purchase if you give your email address, or get a free cookie on your birthday by giving us your email address. Simple, right? But let's think about Hasan's first point. We want the form's level of effort to be light, but we also need to think about marketing and segmentation. Why don't we also ask for their favorite cookie? Now, we can create personalized creative to target chocolate lovers with new, similarly flavored cookies on Instagram. 
That was a simple application, but there are many others. Depending on your brand and its authority, gated content is very effective. We have seen strong results with this tactic for at least one Manifest client. Our teams are continuing to test and brainstorm on first-party data collection to get ahead of "cookiepocalypse."
What I learned: Everyone really is dreading the cookieless world, but there are ways to start capturing first-party data right now to keep your targeting effective.
Experiment 3: Try different creative formats to see which stick.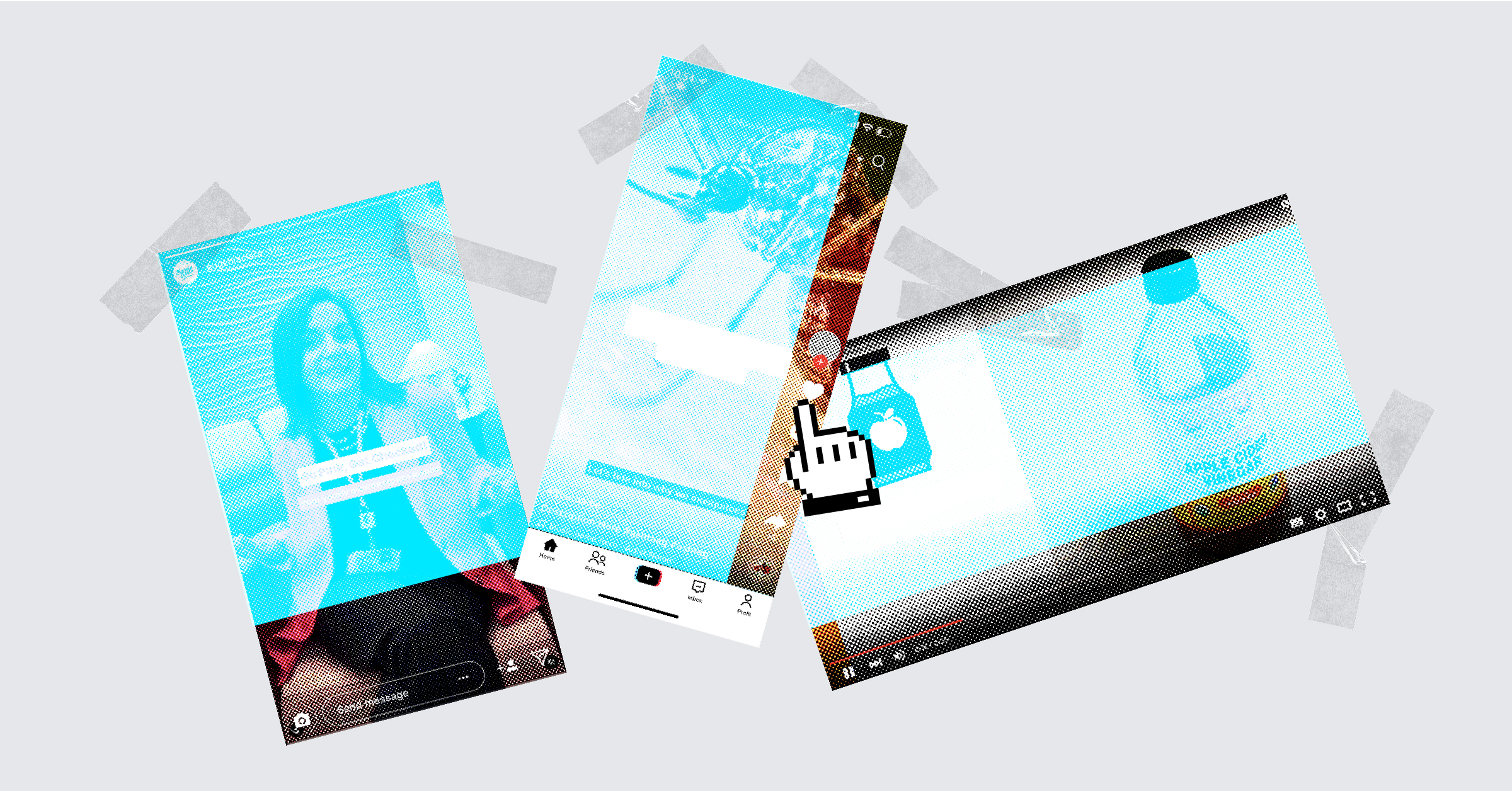 I got to listen to a session by a former colleague, Andrew Hanelly, the chief strategy officer of Revmade. He led "Behind-the-Scenes with The Well: How Content Marketing World's 3x Best Strategy Winner Is Using Content to Drive Engagement and Trust." Hanelly presented a case study on The Well and all the content formats his team tested to reach and resonate with readers. Like Manifest, Hanelly continues to be audience-obsessed, and he shared his team's thought process behind learning about its target to make effective content. The team found that the right way to talk to readers was to be "less clinical" and make content fun (yes, fun in healthcare). It has used photo essays, videos, expert features and more to help people manage their health.
Like many marketers today, Hanelly and Revmade were faced with the question, "Do we get on TikTok?" To answer it, they started with the most important question: Is my audience there? The answer was yes. (Hanelly reminded us that people are now "Googling" on TikTok, especially for health-related topics.) Hanelly and his colleagues have tested various in-channel formats and trends, including "Get Ready With Me" and even this hilarious (and educational) video on why mosquitoes love you. It was great to hear how impactful Revmade's efforts were, especially as I see many of the same best practices happening here at Manifest in rolling out TikTok ads for our client Undeniably Dairy.
What I learned: Your content idea may be crazy enough to work, even if you're dealing with more regulated clients (like in healthcare). Many content marketers have seen success from their out-there experiments, so don't be afraid to try.
OK. You've made your guess and are ready to test. Let's talk briefly about measuring your results and building a success rubric. Before you execute your test, please know what metrics you're using to define success. Depending on the test, it could be something like conversions, email sign-ups (like our Crumbl example) or engagement (like the generative AI example from IBM). Aside from numbers, you also need to keep these things in mind (and Davidson from Forrester reminded us of this!):
Ability to execute: Do you have the right tech right now?
Priority projects: Does this align with your business' priorities?
High scalability: How do you scale if results are positive?
Depending on your answers, you may want to rethink your test.
So, how can you actually get started as soon as tomorrow?
Be OK with failing forward. If you deploy a test that yields negative results, you still learned something. Removing that fear and accepting the outcome of your test will allow your program to continue to evolve. Davidson's IBM case study highlighted three tips from its vice president of performance marketing and analytics that I'll leave you with:
Build a culture of experimentation.
Focus on the user experience.
You just have to get started.