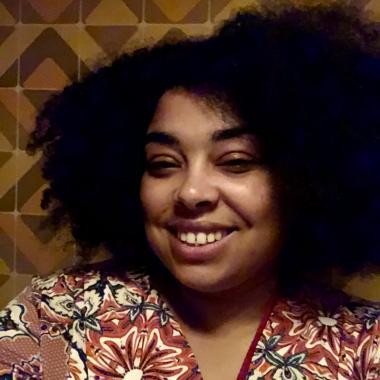 Hello! I'm Raegan Johnson, the associate director of engagement at Manifest, and I work out of the New York City office.
I've been at Manifest for over five adventurous years, all culminating in a win for Content Marketing Agency of the Year in 2019. 🙌
Before I joined the agency world, I worked in the journalism and media industry—a career I started during an economic downfall. Now why would I enter such an unstable and tumultuous field, one might ask? I LOVE a good story. Stories make reality: We know ourselves and the world around us by the stories we tell. 
My story is that I'm from Birmingham, Alabama, from a family with deep roots in the South. Despite the profound historical baggage of that place, my family never let me think that there were any limits on me and my potential. Perhaps that story of myself is what led me to build a brand-new life in New York City. 
I was briefly a nightlife reporter, telling fluffy, juicy gossip, but after enough cringe-inducing red-carpet interviews and a personal desire for a job better tailored to my strengths, I transitioned to audience development at premier companies like Condé Nast and launched my career in digital content and strategy.
What I love most about Manifest and the Engagement Department is that it offers the best of both worlds: creative and strategic thinking. I get to research, learn new things and tell a compelling story—some as short as 280 characters—that reaches people who want to hear it. 
I also love clients with a good story to tell. That's why a dream client of mine would be Telfar. It's a brand that's not just about the product, it's also a company with a vision about who fashion should be for. "It's not for you—it's for everyone," says the tagline. A short but impactful story on its own.