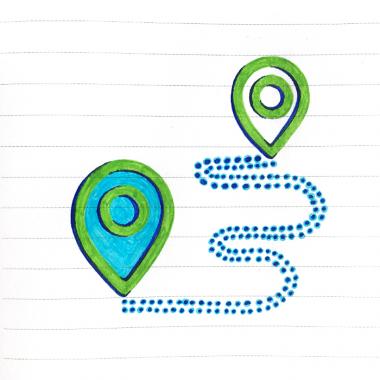 I will confess: For a long time, spreadsheets terrified me. When I got my feet wet with the Microsoft Office productivity suite way back in the day, I felt comfortable with and quickly conquered Word. As someone who has built a career in writing, it's easy to see why I was comfortable with an application that enhanced my ability to write.
But Excel? I didn't like it. The formulas reminded me of calculus, and the tabs and rows seemed infinite and intimidating.
However, I had to get comfortable with spreadsheets real quick when we set out this year to work with our client CDW to create a three-year roadmap for the future: a color-coded, multi-tabbed spreadsheet that encompasses five focal areas. Those areas are:
•    Audience: Growth and quality
•    Measurement: Framework and data integration
•    Content Strategy: Data-driven planning and elevated creative approach
•    Sales and Partner Value: Partner co-op opportunities and sales collaboration
•    Technology: Personalization engine and platform evaluation
Armed with this roadmap, the content teams at Manifest and CDW now have a document that specifies how and when our program will grow and evolve, and what those tactics or moves might be. For example, we're not batting around the idea of adding a podcast to our program just to jump on the bandwagon. We're thinking about how an audio experience could enhance our content strategy by elevating our creative approach and how it might improve the quality of our audience's engagement.
In this way, we hope to take some of the guesswork out of what bets to place and to more intentionally steer those evolutions toward outcomes that meaningfully benefit the business. Additionally, this roadmap frames and sets the context for internal and external meetings with team members, stakeholders and partners in a way that reduces noise and clarifies our value.
"If merely writing things down actually made them happen, then we'd all be ruled by Post-it notes."
Sweat the Details, Prepare for the Future
At Content Marketing World this year, Manifest Vice President Mark Kats, Ryan Petersen, senior manager of content marketing at CDW, and I bared our souls as we shared how we collaboratively built a roadmap for the CDW Content Marketing Program and offered insights into how other organizations could start their own.
For those of you who might have missed my colleague Mark's post about the difference between documenting a content strategy and building a roadmap, check out his post. 
TL;DR version: A documented content strategy is an important and helpful step in running and evolving a content program, but documenting your strategy does not mean that anything gets done.
I know that people laud the value of writing things down, but if merely writing things down actually made them happen, then we'd all be ruled by Post-it notes.
In our presentation, Mark, Ryan and I outlined five key steps in building our roadmap. They are:
Paint a Picture: Create the story and communicate the vision that supports your roadmap.
Sweat the Details: Consider every part of your program and scrutinize its role and purpose.
Build Consensus: Make it the organization's roadmap, not yours.
Make It Your Everything: Leadership and stakeholders will need constant reminders about the roadmap and why it matters.
Don't Forget to Celebrate: Take every win! Planning and strategizing, consensus building and executing is never-ending and can be quite exhausting.
For more details from our presentation in Cleveland, you will find the full deck here: CMW roadmap presentation.
Good luck as you set out on your journey to build a roadmap for your content program.